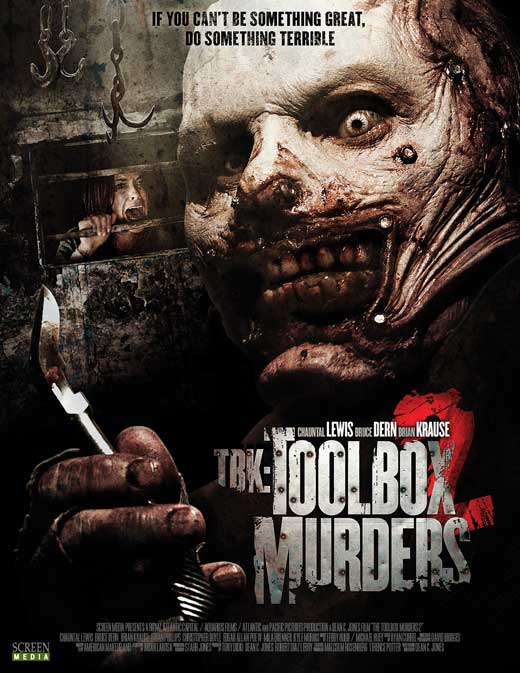 Year: 2013
Duration: 1:27:08
Directed by: Dean Jones
Actors: Bruce Dern, Brian Krause, Clifton Powell, Chauntal Lewis, Allison Kyler
Language: English
Country: USA
Also known as: Toolbox Murders 2, Coffin Baby – The Toolbox Killer Is Back, Кошмар дома на холмах 2
Description: Neal and Steven, who were lucky enough to stay alive in the last film, having gone through Hell, fall into the Hollywood Memorial hospital. Meanwhile, detectives Cole and Barnes, cooperating with a severe expert in forensic science Machovina, open the graves and dig in the past, more and more coming nearer to the mystery of the Hollywood killer.
Not like just a bunch of bloopers, from the hand of the heroine to the awesome soundtrack that buzzes is not working.
Some moments were funny to me, how he showered her body parts.
Overall, it is a brutal horror film, but different from the first part. The emphasis is on meat, dismemberment and a huge number of corpses.
Famously redecorated the room a maniac, his torture chamber. The logic of some, Yes it is, the girl went mad, why, she more months in that hell had to spend. In a desperate situation people always turn to God, and children are the joy and hope of salvation. The scene at the end I was impressed! And the final credits originally did, also on the soundtrack level.
Screenshots
Download