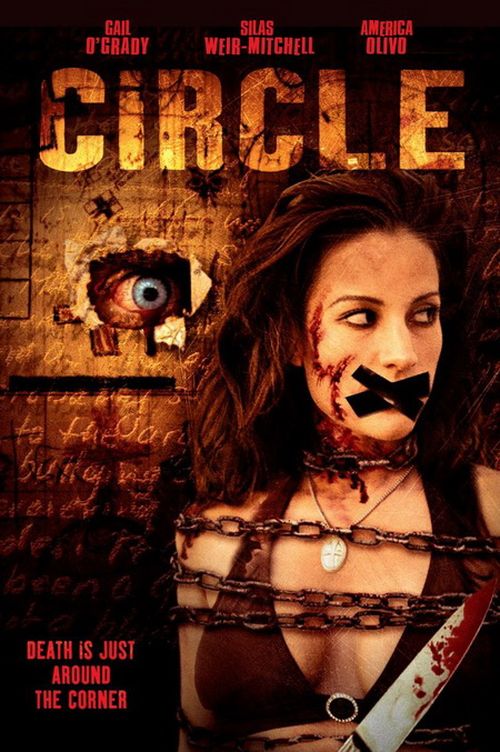 Year: 2010
Duration: 01:27:56
Directed by: Michael W. Watkins
Actors: Jason Thompson, Silas Weir Mitchell, Erin Reese, Peter Onorati and Kinsey Packard
Language: English
Country: USA
Also known as: O kyklos
Description: Escaped from prison sociopath James Bennett commits a series of brutal murders, leaving his pursuers tips. FBI and local police work together to stop the criminal. By coincidence, Bennett went to the house where he grew up, where a group of students are working on compiling his psychological portrait.
Review: Although I am a very fanatical fan of horror movies and thrillers mystic, but when I saw the cover of the film, I was originally not expecting anything special from it, which was confirmed in the course of viewing.
A group of students, experts in the field of forensic psychology is sent to a kind of practice in the house where once lived the various serial killers, and by studying their life trying to give them a psychological portrait and an assessment of their actions, but do not realize that there is a maniac, and among them, but who is he and why one by one their friends begin to disappear? And at this time of the psychiatric hospital runs a particularly dangerous serial maniac who, having read Greek mythology, from which he went to the roof and wants by killing range of people to see your soul and become closer to God, but it was not there for him ardent chase police and FBI agents …
We immediately see that the film was shot in not a professional manner, but it's rather for the lover .. Michael W. Watkins, more specialized in the series, this film is not so much a success, rather than vice versa, it looks like a standard TV show.
Screenshots:
Download: