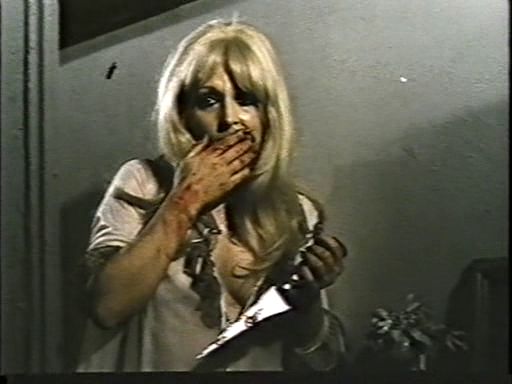 Year: 1974
Duration: 1:17:42
Directed by: Pavlos Parashakis
Actors: Gisela Dali, Dimitri Aronis, Lyn Fotopoulou
Language: Greek, English Subs

Country: Greece
Also known as: Bloody Emily, Aimilia, the Psychopath, Aimilia, i diestrammeni

Description: Bloody Emily Aka Emily the Psychopath Aka Emily the Pervert (Greek title) features Gizela Dali (a staple in Greek sleaze movies of the 60's-70's) as an unstable woman with a repressed childhood trauma:
her mother was murdered in front of her eyes by a man who could be her father.
Today she's a piano teacher by day, and of course, a hooker/serial killer by night.

Her story of insanity, incest and murder gets interconnected via a convoluted plot with that of a backstabbing band of thieves (oddly headed by a woman simply referred to as 'mother'), who, after a heist goes wrong, try to figure out who was the snitch and where did the money end up.
Inevitably the Police manage to connect the dots and monitor Emily's house where the resolution of the drama will take place.
Screenshots
Download