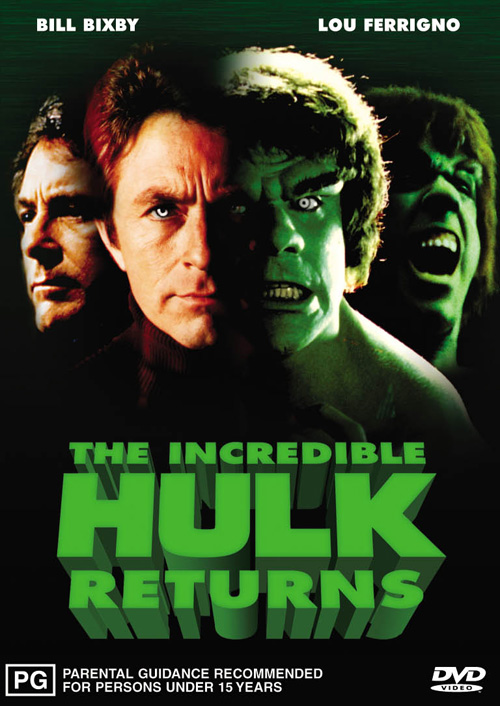 Year: 1977
Duration: 1:34:24
Directed by: Alan J. Levi
Actors: Bill Bixby, Jack Colvin, Lou Ferrigno
Language: English
Country: USA
Also known as: 
Description: When David makes his way to a hospital that has a machine that might be able to help him with his problem–turning into the Hulk. He meets a young woman who's crippled and collapses. He brings her to her house and David can't help but notice that the treatment her doctor is giving her is strange. And when David starts asking questions, her step-mother tries to get rid of him.
THE RETURN OF THE INCREDIBLE HULK 1977 MADE FOR TV MOVIE!!!
The Incredible Hulk was an American television series based on the Marvel comic book character of the same name. The pilot episodes were a pair of Made For TV Movies that aired on CBS in November 1977. This is the second Made For TV Movie leading up to the TV series.
Screenshots
Download