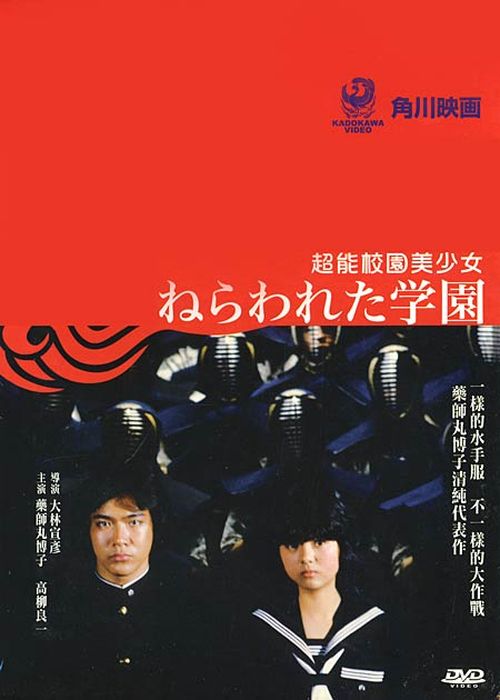 Year: 1981
Duration: 01:29:13
Directed by: Nobuhiko Ôbayashi
Actors: Hiroko Yakushimaru, Ryôichi Takayanagi, Miyoko Akaza, Fumi Dan and Hajime Hana
Language: Japanese (English subs)
Country: Japan
Also known as: Nerawareta gakuen, School in the Crosshairs
Description: This movie is INSANE. Insanely good, just magnificent. Nobuhiko Obayashi, director of House 1977 really does great things here.
If the psychic warfare going on wasn't enough, this movie has random dance sequences, creepy old men playing instruments, a precursor to Hard Gay, AND a CHIMP! You can't ask for more.
This movie delivers a great soundtrack with some stunning 80's SFX. The psychic warfare looks like a laser show mated with an anime. Very imaginative stuff.
This is one of those movies any fan of weird or Japanese cinema has to see. An achievement for oddball but awesome movies.
Enjoy.
Screenshots:
Download: