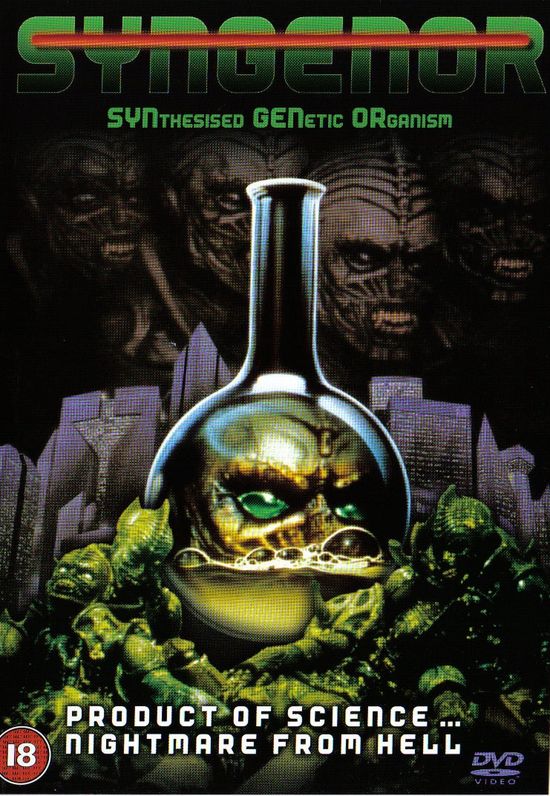 Year: 1990
Duration: 01:38:08
Directed by: George Elanjian Jr.
Actors: Starr Andreeff, Mitchell Laurance, David Gale
Language: English
Country: USA
Also known as: Soldat cyborg | Scared to Death 2 | Syngenor: Synthesized Genetic Organism | Das synthetische Genexperiment
Description: "Singenor" – a cross between a thriller and comedy. According to the authors, this is certainly a thriller, but it looks like a comedy, especially the last scene where the main characters confronts gipermutant. Immediately apparent low-budget films: pathetic special effects (I was surprised to learn that this is a film in 1990, I thought 10-15 years older), rustic cinematography and color pictures – in the spirit of the American cinema of the 1970s.
On the other hand, the direction and the installation is quite decent, action scenes, of course, by today's standards can not be called spectacular, but they look with interest – for example, the heroes escape from the building corporation "Norton Kiberdayl" and burst into the ventilation shaft.
I believe that in our day it would take "Singenor-2", and not a remake, but it is a sequel, with those low-budget to keep the original concept of the film – it was such performance is the idea, like a woman – the color of the shoes and handbags.
Review: Corp. "Norton Kiberdayl" engaged in the production of newly synthesized genetic organiznama called SINGENOR. It is being designed for combat in the desert, and it must be replaced by soldiers. However, there is an accident, which resulted in the monster gets loose and kills several employees, including the creator of the project Ethan Valentine.
Ethan's niece Susan find her dead uncle's house, and she miraculously survives. She turns to the police for help, but no one believes her. Only one reporter Nick Carey agrees to help her. They go into a corporation and make a few shots that are brought to the police. But even pictures of living monsters do not convince the police. Meanwhile, in the lab, the light appears a new monster.
Screenshots:
Download: