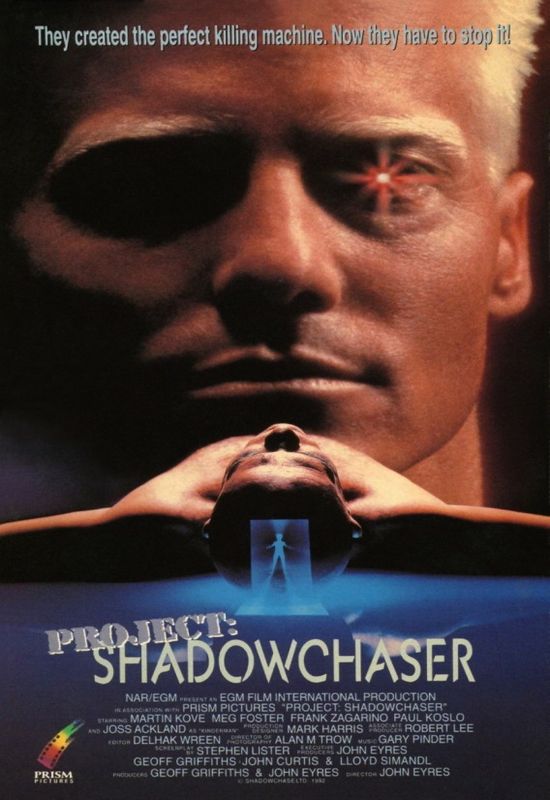 Year: 1992
Duration: 01:32:44
Directed by: John Eyres
Actors: Martin Kove, Meg Foster, Frank Zagarino
Language: English
Country: USA, Canada

Also known as: Project Shadowchaser
Description: Sometime in the future, criminals are frozen for the duration of their sentence. In this scenario, a bunch of terrorists who kidnapped the President's daughter are holed up inside a hospital. Left with no alternative, the cops decide to turn to the architect who designed the hospital. Only problem is, he's currently in a frozen state, serving time. Bigger problem – the cops thaw the wrong guy who decides to pretend to be the architect with an in-depth know-how of the hospital's layout.

"A gang of terrorists led by escaped from a secret lab Android Romulus, worth a billion dollars, grabs the hospital. Patients were taken hostage, and the Grand prize of terrorists — the President's daughter. They demand a ransom of 50 million dollars.
In order to release the hostages with minimal loss, the FBI needs the help of the architect who built the building. But he is sentenced to life imprisonment in a cryogenic prison. Criminal defrost and promises him freedom in exchange for cooperation.
He agrees, but the FBI doesn't know one thing: this man is not the architect. This former football player Michael. He leads a SWAT team to the rescue of the hostages… and gets trapped. All the commandos are killed, and Michael is only one thing: to try to sell his life as dearly as possible…"
Screenshots
Download