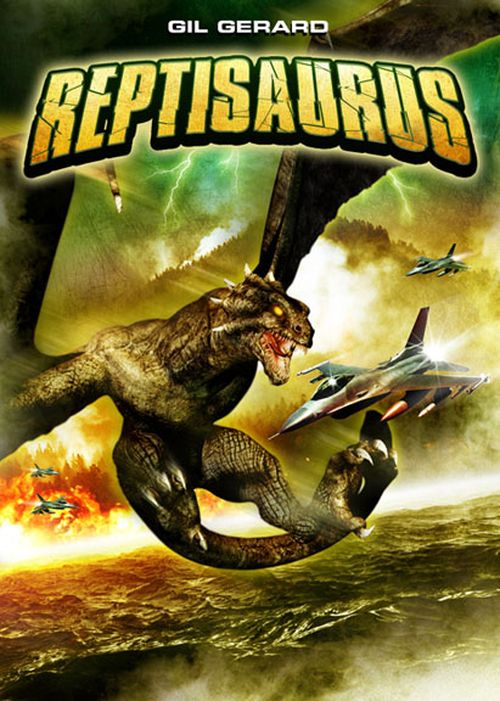 Year: 2009
Duration: 1:21:27
Directed by: Christopher Ray
Actors: Gil Gerard, Bernard Fredericks, Michael Galvez
Language: English
Country: USA
Also known as: Sky Fighter
Description: A film adaptation based on 'Reptisaurus the Terrible' comic book, Reptisaurus is set on an uninhabited far-flung island, where the military have as part of their experiments created a monster – The Reptisaurus.
A massive mutation of a bat and snake, the Reptisaurus soon kills all military personnel on the island except for a couple of scientists. One of them is believed to be dead but in actuality has taken refuge in what now remains of the island's scientific laboratory. The other scientist manages to escape the island by boat and carries with him the news of the escaped monster.
The military sends a two-man team to destroy the Reptisaurus before it starts wrecking havoc on the rest of humanity. They also carry specific instructions to also destroy all evidence of the scientific operation that went wrong. As they set about their mission, they are joined by the four remaining survivors of a shipwreck and the bodies begin piling up.

An Airforce fighter is attacked by a flying reptile and downed near an island.  Some commandos are sent to exterminate it, but become reptile food instead.  Fast forward three months when a group of Spring Breakers get shipwrecked on the same island. More commandos are dropped on the island. Will they all come up with some ingenious plot or meet the same fate as the other unfortunate victims?
Screenshots
Download