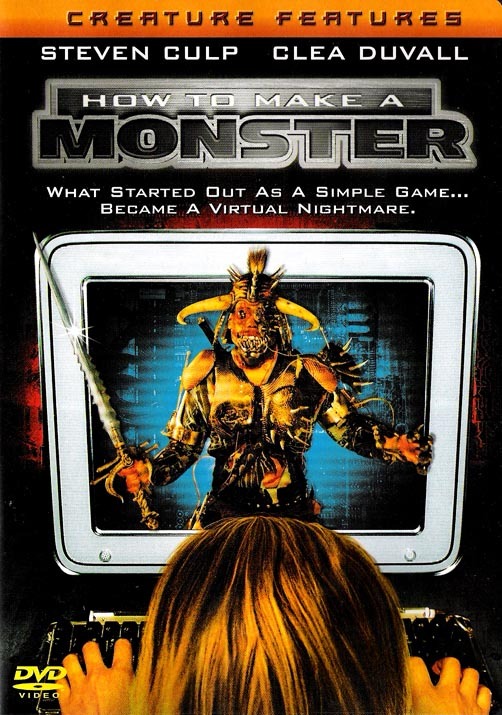 Year:  2001

Duration:  01:22:50

Directed by:  George Huang

Actors:  Clea DuVall, Steven Culp, Tyler Mane

Language:  English

Country:  USA

Also known as:  Comment fabriquer un monstre, Il mostro oltre lo schermo, Evilution – Die Bestie aus dem Cyberspace

Description:
The fear of your fantasies! The power of imagination can kill! This cruel truth too late suffered several talented programmers hired to create the latest video games design the most fearsome beast in the world.
They brilliantly coped with the task — so that the product of their morbid fantasies embodied in reality and began to haunt their creators!
Endowed with incredible strength and ferocity, almost indestructible monster goes on a bloody hunt for those who created it.
Begins a terrible game without rules, the rate at which the number taken glasses, not the inscription on the screen "You win!" — on the card it put the lives of the characters!
Screenshots
Download