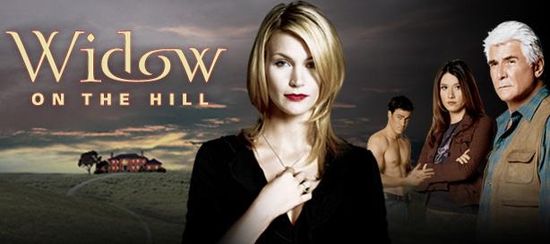 Year: 2005
Duration: 01:29:36
Directed by: Peter Svatek
Actors: Natasha Henstridge, James Brolin, Jewel Staite
Language: English
Country: USA
Also known as: Im Bann der schwarzen Witwe, La madrastra, Fatale séduction, La vedova della collina, Widow
Description: Amazonian sex goddess Natasha Henstridge plays an ambitious nurse that wants James Brolin's money and ranch, but first she'll have to finish off his dying wife and deal with his annoying daughter, Jewel Staite. Turns out that's all pretty easy to accomplish so before long Natasha's married to Brolin; nose deep in old man ass and making like a nouveau riche socialite. Trouble is she's also a bit of a sociopathic nympho so she can't help but bang the local cowpokes and get the whole town riled up. Looks like she may have to deal with hubby as well before he decides to divorce her! Bit of b-movie lifetime fun this one, usually I'd say the plot was ridiculous but in this case I firmly believe a chick that looks like Henstridge could easily get away with this shit!
Review: Before quiet town buzzed with rumors when there comes a stunning nurse Linda hospice to care for terminally ill wife of Hank – a wealthy local breeder. When Hank's wife dies, a young nurse married her employer, but the beginning of their family life marred by rumors of her infidelity.
Shortly after the wedding, Hank dies under mysterious circumstances. Angered by the daughter of Hank accuses his stepmother of murdering his father, and after a while Linda is under arrest and faces trial for murder.
Screenshots:
Download: