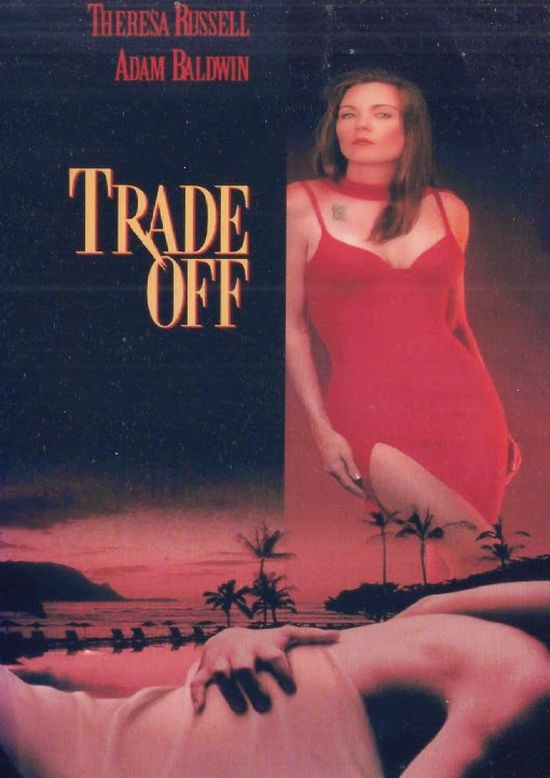 Year:1995
Duration:01:32:19
Directed by:  Andrew Lane
Actors: Theresa Russell, Adam Baldwin, Megan Gallagher

Language:English
Country:USA
Also known as: Pacto diabólico, Tödlicher Flirt,  L'ombra della seduzione,      Crime a Duas Mãos
Description: Tom and Karen are unhappy and plan to divorce after you sell homes. At work Tom trouble. At the bar, Jackie fascinates him, and they enter into a relationship. She complains about insults husband, he complains of unfulfilled dreams. Then she offers to kill the spouses to each other…
Teresa Russell and Adam Baldwin made a great acting Duo, in front of primordial magnetism is hard to resist. In this Thriller, based on an old story line "exchange murders", also starred Megan Gallagher.
In the film there and the murder and the cover-up and greed, and unexpected, bloody denouement – all inherent to the genre.
It seems that something like the viewer has already seen. Indeed, this neo-Noir is almost a replica of the famous tape of Alfred Hitchcock's "Strangers on a train, on this basis many of the twists predictable for the viewer. Nevertheless, as expected the majority of the audience fall into the trap and the ending will be a surprise for them. It is worth noting that something, because morality was impossible to show on the silver screen during the "Strangers on a train, Andrew lane operates at full and the audience not only gets spun nuarny story, but a good erotic Thriller, in which life is " Trade-Off".
Screenshots
Download