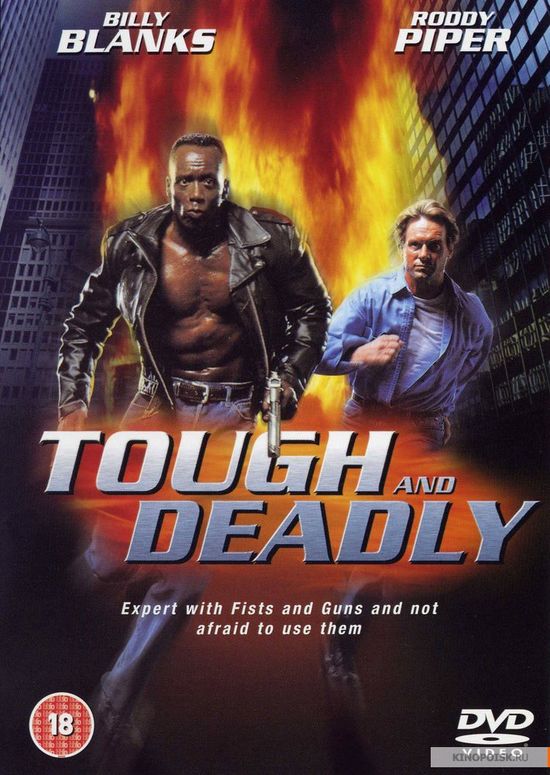 Year: 1995
Duration: 01:27:47
Directed by: Steve Cohen
Actors: Roddy Piper, Richard Norton, Billy Blanks, Lisa Stahl
Language: English
Country: USA
Also known as:  Peligrosamente duros
Description: After Back in Action, its the second movie which brought
Billy Blanks and Roddy Piper together to kick some ass.
Yeah, and the furious Richard Norton is in here as well.
Be aware for some fast and hard kicking brutal action…
these guys are tough and deadly.
Secret agent Portland becomes the target of ruthless in the hunt, which led to his "colleagues" of their CIA. Portland managed to escape from the killers, but before that, his brutally beaten, "pumped up" drugs, and he loses his memory, retaining the skills of unarmed combat and marksmanship when shooting. Now he doesn't know what kind of trouble will be involved in the next moment.
Private detective Elmo who helped the Portland to escape from the "killers", and offers to work together to catch criminals, the capture of which is assigned a reward. But goes hunting for them. The CIA wants to destroy Portland, before it returns to memory, and he will be able to expose unlawful "Agency". Moreover, the Portland discovers one of the "operatives" of the CIA and begins to figure out who is after him and why…
Screenshots
Download