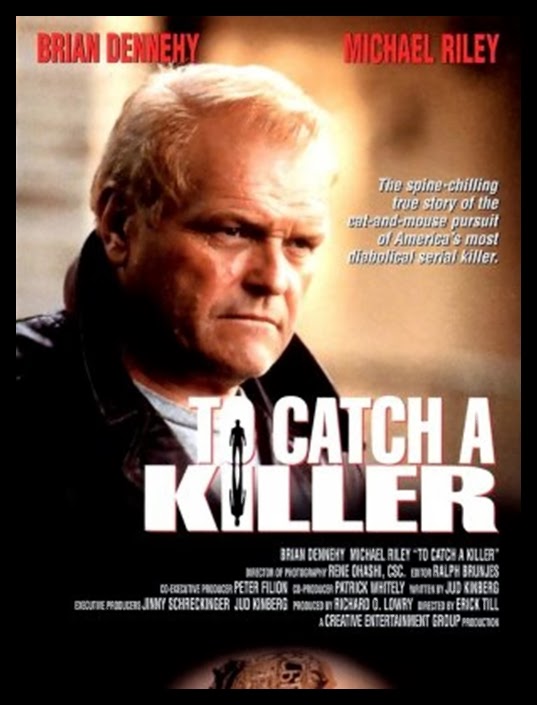 Year: 1992
Duration: 03:04:15
Directed by: Eric Till
Actors: Brian Dennehy, Michael Riley, Margot Kidder, Meg Foster and Martin Julien
Language: English
Country: Canada | USA
Also known as: Atrapar a un asesino, Att fånga en mördare, Elkapni a gyilkost, Jagt den Killer, Jagt den Killer, Le meurtrier de l'Illinois, Tappajan jäljillä
Description: To Catch a Killer is an outstanding made for TV film about the American serial killer John Wayne Gacy. The film was shown in two parts on TV and was very effective, it was later nominated for Primetime Emmy and recived another 2 nominations. It is without a doubt that the lead actor Brian Dennehy deserved these nominations. His role as the child killer Gacy is intense and highly creepy.
The film is well worth the investment of time running at 185 mins in total and is gripping from start to finish.
At first To Catch a Killer was deemed Unsafe, but now due to its extreem rarity it has been deemed safe. People now charge $92 – $400 for it on amazon due to this lack in avalibility it is Safe!
The quality is as good as it was on TV, so not amazing and I have kept it in the TV and DvD format of two Parts, as to combine the two seemed wrong.
Review: This adaptation was filmed for TV in living Gacy . The plot is to investigate crimes Gacy . The disappearance of the young men , the police are at a dead end , John Gacy one of the suspects . I will begin to disassemble the cons. The first disadvantage is that the film is too tight , so is divided into 2 parts , well, everything , it's cons. Now continue ins , it is very dark and detective atmosphere that makes sitting and watching , without departing from the screen, there is also liked acting, no replays and everything is fine , perform their roles. I want to praise the actor playing Brian Dennehy , who played the role of John Gacy .
Filmed very beautiful , excellent direction and gloomy atmosphere , besides all shown true as it was in the biography of Gacy . Here, everything is exactly as in his biography that he was a businessman that he liked boys , that he was smirking when he was interrogated and, of course , he dresses up as a clown here " Pogo " have it all.
But another small minus all still there. This is what most Gacy not often show , here is a little insulting. The main character here is not it, and the detective investigating the case.
In John Gacy scary is how he did it , how he killed his victims . He instilled in them the confidence of his victim believed that he wants to help them, but he only needed sexual satisfaction. Gacy was not afraid of God, during the interrogation , he laughed when told of his victims. In prison, he also began drawing and painting began to read the Bible. 3 years after this movie, he died from a lethal injection.
Screenshots:
Download: