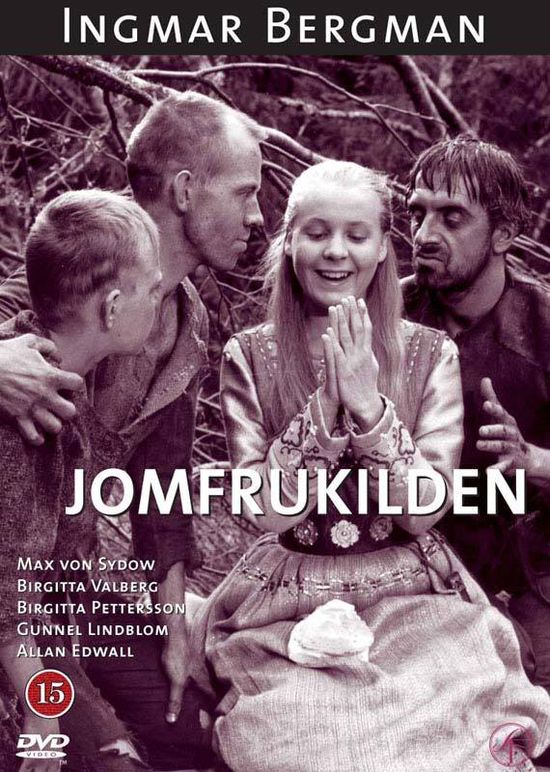 Year: 1960
Duration: 01:29:38
Directed by: Ingmar Bergman
Actors: Max von Sydow, Birgitta Valberg, Gunnel Lindblom, Birgitta Pettersson, Axel Düberg, Tor Isedal
Language: Sweden (English subtitles)
Country: Swedish | German
Also known as: Seduzida ao Extremo, Onur meselesi, Elszabadult indulatok, Skrajnosci
Description: Mineral sources are always attributed by medicinal properties, and their origin is often attributed to the wonders that are not always preceded by the joyful events … And the Scandinavian medieval legend is a proof.
Review: From the first minutes of the film the viewer captures the atmosphere of the Middle Ages. It is now, in all sorts of ketrinhardvikovskih "Red Riding Hood" pomaded heroes of the 14th century, as if descended from posters advertising a French perfume, but here everything is fair, gentlemen. Rough, manly and just head of the family played by Max von Sydow. Pious, obedient wife to her husband in the tightly closed clothes. Capricious, spoiled, but still much-loved daughter, Karin – the main parent treasure. Director paints a typical family of rich peasants. There is one more important character – a half-sister Karin – Inger. She – a pagan, is engaged in the amateurish level magic and soul hates neither his position nor his benefactors, who gave her shelter. Starring Max von Sydow, who also filmed in a famous Conan the Barbarian
And now fate takes away the only daughter of my parents, who, without knowing it, are allowed to stay for the night her killer.
Screenshots:
Download: