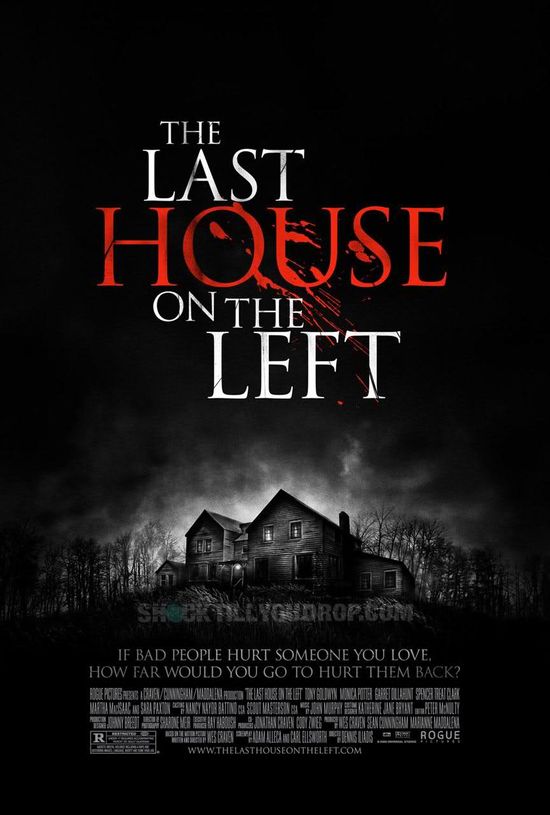 Year: 2009
Duration: 01:53:41
Directed by: Dennis Iliadis
Actors: Garret Dillahunt, Monica Potter, Tony Goldwyn
Language: English
Country: USA
Also known as: La venganza de la casa del lago, Posljednja kuca nalijevo, Poslední dum nalevo
Description: Mother, father and daughter arrived at country house to happily spend their weekend. At first it seems surprising that teenage daughter agrees to spend her free time in this manner. But it is very easy to understand – not far from the house there is a small town, where her best friend lives. The girls met and get acquainted with a strange guy that has some weed. The company came to the hotel and getting ready for some fun in an adult, but at the wrong time there fugitive criminals who come to severely mock girls. They then moved to the very last house on the left, facing parents of the girl. Unsuspecting parents provide shelter to criminals, but then things are going on violent scenario.
Review: The film – a remake of Wes Craven's controversial film Last House on the Left (1972). At the time, Wes decided to present fastidious horror viewer anti-moral and based on A History of Violence movie. So he began his career with the movie, which surprised many and the film quickly became a cult hit.
It would seem hackneyed plot: a happy family – a beautiful wife, a wonderful daughter, a caring father – go for a city break. And there, far away from civilization, they were waiting for a group of killers.
At the beginning and really gave the impression that the screen is banal horror. However, very soon it became clear that "The Last House on the Left" – not one of the typical slasher, of which there are now very much.
Striking the acting done its job. From her opinion is highly dependent on film. And played by actors to cheer.
The rate of development of the plot. No stretch, omissions, weaving intrigue. It's simple, fast and clear.
The effect of surprise. As we usually end up with horror movies? As end slasher? Survived a couple of people who were already at the end, finishing off a bloodthirsty maniac suddenly revived. In this film, the ending is unexpected. Unexpected for slasher.
Screenshots:
Download: