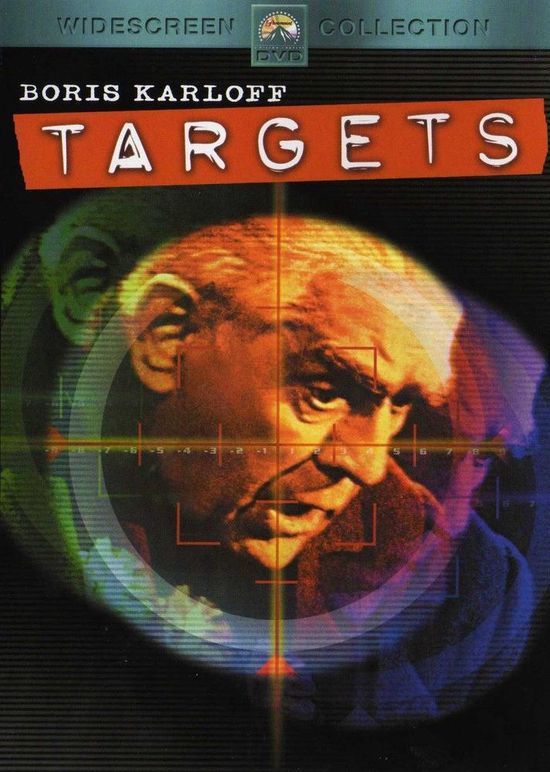 Year: 1968
Duration: 01:26:23
Directed by: Peter Bogdanovich
Actors: Tim O'Kelly, Boris Karloff, Arthur Peterson, Monte Landis, Nancy Hsueh and Peter Bogdanovich
Language: English
Country: USA
Also known as: Before I Die, Bersagli, Bewegliche Ziele, Célpontok, El héroe anda suelto
Description: Thoroughly creepy and underappreciated thriller influenced by events surrounding the infamous "tower sniper" Charles Whitman two years before, in 1966
Written by Peter Bogdanovich and Samuel Fuller, Targets presents the story of an aging horror star and a spree killer whose paths cross one night at the drive in.
Karloff is amazing as usual in his old age, his diction, his expressions… everything and Tim O'Kelly (Bobby) is perfectly cast as the bland All American boy who snaps one day and starts picking people off at random on the highway.
In this film there are two storylines that are developed in parallel and independently. But it is only for a time. The well-known actor, who decided to artistic career and a young man with a very balanced and prosperous, at first glance. So what is common between them? And what will be the reason for their meeting in the final?
Review: Moderate merits movie made, I think, out of respect for Boris Karloff. In the film, he plays like himself, says the brief monologue about the nature of evil and its nesoderzhatelnosti as an actor. In general, the most complimentary way – the character Karloff in the abundance of restrained dignity, lack of star fever, courage. Maniac opposite seemed motivated unconvincing nedoraskrytym.
The film is loosened, the finale to the cinema for a debutant put bad. We had a few Bogdanovich after a much more famous films. Debut director has not ruined, yeah, okay.
Screenshots:
Download: