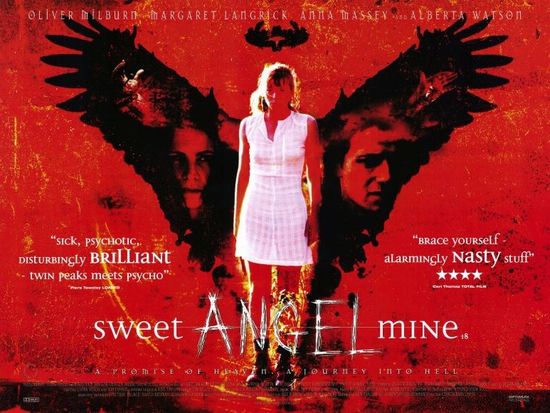 Year: 1996
Duration: 01:00:00
Directed by: Curtis Radclyffe
Actors: John Dunsworth, Oliver Milburn, Mike Crimp
Language: English
Country: UK,Canada
Also known as: Fylakismenos angelos,Süßer Engel Tod
Description: "In Nova Scotia to hunt for his long-missing dad, Paul (Milburne) roars off into the woods on his Harley to check out the local scenery. And there he runs into the haunting Rauchine (Langrick) and her scary mother Megan (Watson) in their isolated farmhouse…
Curtis Radclyffe's soul-scratching debut hints at a lot of very nasty stuff – incest, madness, sexual obsession, supernatural forces and alarmingly human drives. It worries away at audience self-confidence with a slow-burning sense of impending disaster which belies the fact that the film clocks in at less than 90 minutes. And then it unleashes its punch-in-the-guts ending.
Brace yourselves – – this isn't a movie that borrows heavily from the brooding atmosphere bank (the bank that likes to say "Boo!") and then cheats on its repayments. The finale of Sweet Angel Mine makes good on its debts. With interest." – Total Film
I just noticed the cover says "twin peaks meets psycho", which is exactly how I was about to describe the feel of the movie; Lynch meets Hitchcock.  I don't normally go for the rural murderous family flicks, but this one is actually pretty good.  The pacing is kind of slow, but it draws you in and intensifies appropriately.  I found I really enjoyed the movie.
Screenshots:
Download: