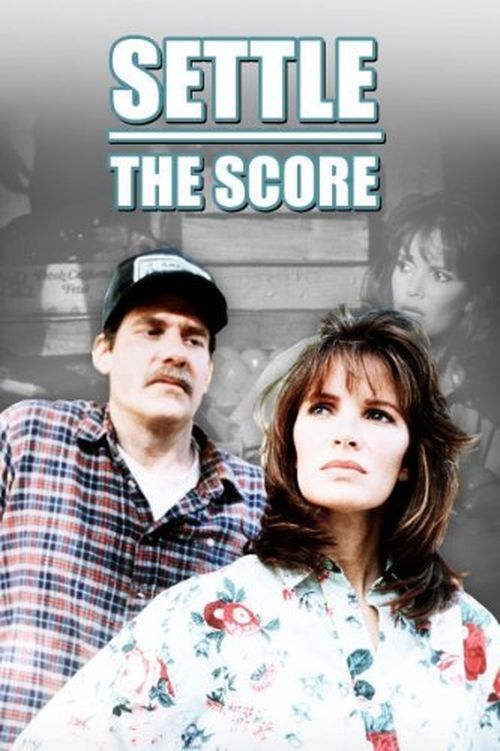 Year: 1989
Duration: 01:32:40
Directed by: Edwin Sherin
Actors:  Jaclyn Smith, Jeffrey DeMunn, Louise Latham
Language: English
Country:USA

Also known as: Tuskan rovio ,La resa dei conti ,Blodsknuten ,Blood Knot ,Kalte Rache
Description:
Thanx to the original ripper:
"Whilst rummaging through a local thrift store's "FREE" rack the other day, I saw a pile of home movies on VHS. In-between a multitude of American football and baseball games from the '80s and '90s were one or two "real" bits of television programming recorded by person or persons unknown. Here is the ultimate prize from that salvage operation: a rather fuzzy but nevertheless uncut presentation of the 1989 TV-made rape/revenge drama SETTLE THE SCORE. Jaclyn Smith stars here, along with Jeffrey DeMunn and Howard Duff in a tale of a tough Chicago policewoman (Smith) who returns to her hometown after twenty years to track down the man who had raped her many moons before. A very young Joseph Gordon-Levitt is also featured.
No other known copy of the film exists on the Internet (that I've seen at least, though I didn't really look that hard), so this may very well be the first rip of it. The recording hails from the original October 30, 1989 world premiere date on NBC MONDAY NIGHT AT THE MOVIES and the English Closed Captions have been carried over from the recording. There are no commercials for this presentation, and the audio was filtered by yours truly to remove a great deal of hissing (there wasn't much I could do about the video, however, and there is at least one moment where the reception got all kinds of funky).
I will not be keeping a backup copy of this x264 rip, so please get it while you can. Thanks."
Screenshots
Download