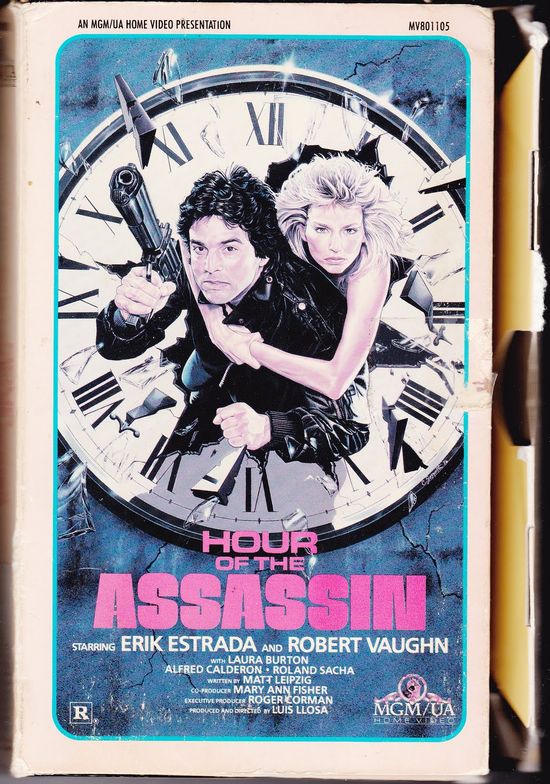 Year: 1987
Duration: 01:33:11
Directed by:Luis Llosa (as Luis Llosa Urquidi)
Actors: Erik Estrada, Robert Vaughn, Alfredo Álvarez Calderón
Language: English
Country: Peru/USA
Also known as:O Assassino do Presidente,L'heure du crime,Pirullinen juoni,L'heure du massacre,I ora tou dolofonou,A merénylet órája,Mision En Los Andes,Die Stunde der Meuchelmörder
Description: A professional assassin is sent from Los Angeles to Latin America, to resolve the newly elected democratic President. A CIA agent is given the task to stop the killer.
The fictional South American country of San Pedro is in turmoil. A new president is about to be inaugurated, but the military will do anything to prevent it. After several failed assassination attempts, Martin Fierro, a paid assassin from America, is hired to do the job. Convinced that the new president, Villaverde, was responsible for his father's death, Fierro will not be stopped. Or will he?
Review: This intense little thriller was directed by Luis Llosa and has a noir-ish, downbeat feel. Roger Corman executive produced this Concorde release. The source vhs is from my collection. It played very well, virtually no tape disturbances. See screenshots below. Enjoy!
Screenshots:
Download: