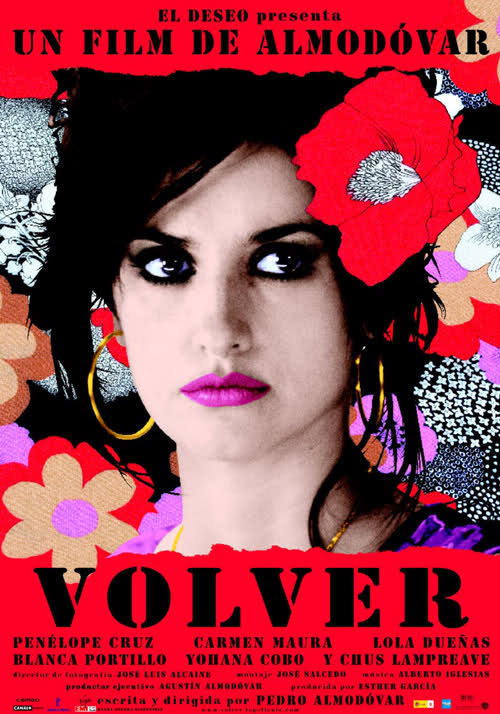 Year: 2006
Duration: 02:00:55
Directed by: Pedro Almodóvar
Actors: Penélope Cruz, Carmen Maura and Lola Dueñas
Language: Spanish (English Hardcoded Subtitles)
Country: Spain
Also known as: Att återvända, Dönüs, Gyrna piso, To Return, Voltar, Volver – Paluu, Volver – Zurückkehren, Vracam se.
Description: "Volver" – a motley world , a magnificent kaleidoscope of women living alone , eccentric , fiercely fighting for their future in a world where men had no place . As a symbol of this half-hearted universe – many widows who care for the graves of their loved ones on a sunny Sunday afternoon. The whole burden of the hard life of responsibility and refrigerators stuffed with dead bodies , we have to carry on their fragile shoulders . A strong and independent and have to be the main character of Raymundo , who will not give up in the enterprise and courage. As a distinguishing feature – a careless hair and dark stains around the eyes. As a sign of a real woman – the fear of small things , but unwavering determination in times of severe shocks . It is flanked by a sister, working part time barber and ringworm people at home, their mother, you dare come back from the dead , the young daughter ahead of time to meet with the cruelty of the adult world , and friend Agustina , caring for his own tomb in the cemetery. And this colorful parade of images – is not hagiography , none of the women described in the film can not be suspected of holiness , because each has its own little mystery and sin.
After the movie "Dark Habits" I fell in love with art Almodovar. I like the camera work – the camera on top, the camera bottom. Attracted by the fact that the film is not taboo, nothing is hidden, and all that in the films of other directors would look vulgar, the maestro clearly and naturally.
«Volver» fascinated me the beauty and simplicity of life in Spain, the city is not idealized, but does not get in the hands of an underground Senor Pedro. Sustained "golden mean", the closest to reality. Town and Country, the contrast that is familiar to everyone; superstition residents wilderness, this sweet naivete, bustling city with noisy neighbors and their humdrum problems.
I will not tell the story better spectator himself sees all, especially to the middle of movies and it is unclear whether this is some kind of a fairy tale, or a fact of life. I can only say about the moment of remembering who is somehow warm the soul and pulls in this country of contrasts – the episode when Cruz starts singing, playing the guitar.
Screenshots:
Download: