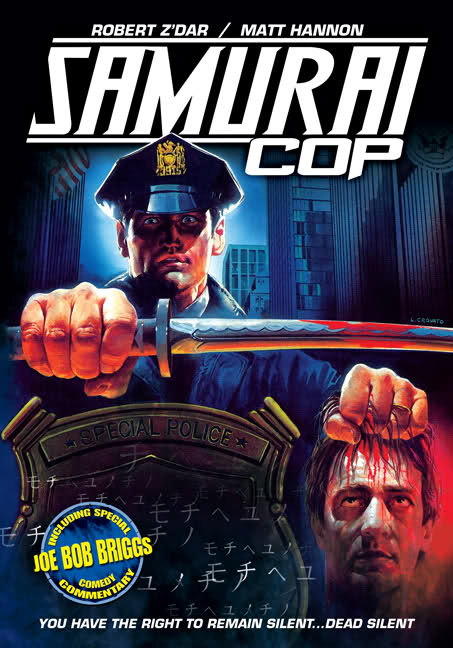 Year: 1989
Duration: 01:36:04
Directed by: Amir Shervan
Actors: Robert Z'Dar, Matt Hannon, Jannis Farley, Mark Frazer, Melissa Moore and Krista Lane
Language: English
Country: USA
Also known as: Le Samuraï de L.A
Description: Samurai Cop (Robert Z'Dar – Drawing Blood) is the type of film that people come across either on accident or because they are searching for movies just like it. You know the type. Films made with perhaps the best intentions in the world, but somehow fall short of becoming anything more than a visual and auditory example of what not to do in filmmaking. Sometimes, however, the end result is, while not any good in terms of conventional cinema, perfect for a category of films enjoyed by even the snobbiest of critics (if they'll admit it), known widely as "So Bad it's Good".
Contests films like Plan 9 from Outer Space or Troll 2 for awesomely bad flicks. Its attempt at creating a legitimate buddy cop film that would stand up next to others such as Lethal Weapon or Tango and Cash, is honorable but also, as previously stated, quite terrible … and hilarious.
Easiest way I can say it: A "so bad, it's great" 80's action movie …with tons of fighting, tits, and not one single shred of talent in regards to any part of the art that is filmmaking.  MUST BE SEEN TO BE BELIEVED.  The editing, ADR, wigs, video game score, booms in shot, camera speed-ups, and "script" are amazing.  I figured those who have yet to see it NEED to, and those who know and love this would appreciate having the full DVD with all of the features.
Screenshots:
Download: