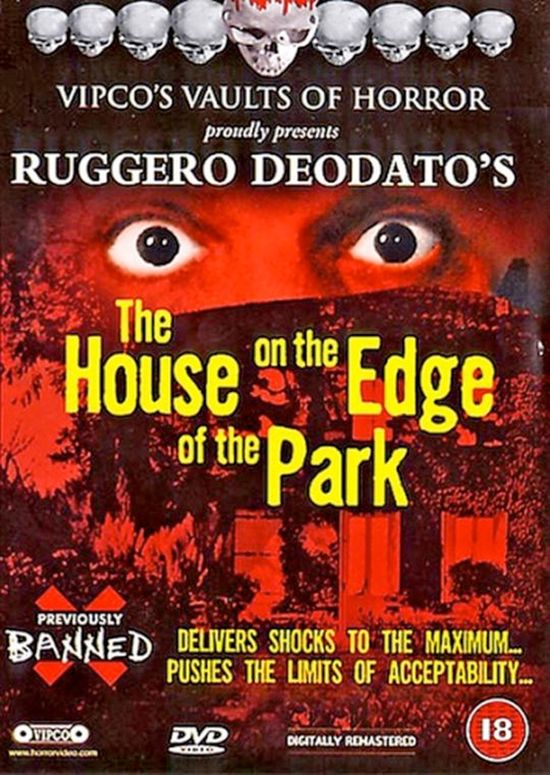 Year: 1980
Duration: 01:31:33
Directed by: Ruggero Deodato
Actors: David Hess, Annie Belle, Christian Borromeo, Giovanni Lombardo Radice
Language: English
Country: Italy
Also known as: La casa sperduta nel parco, Der Schlitzer, To spiti stin akri tou parkou, La maison au fond du parc
Description: The plot of this picture is very traditional for rape and revenge movies: a young couple, an accident on the road, call for help … but nice people, so polite and courteous, are a bunch of maniacs who will stop at nothing just to gratify their perverted tastes.
Review: The house on the edge of the park looks like a peaceful haven for its wealthy owners. Veritable fortress teshuschaya pride people, house, became a symbol of life. The house parties are frequent, but once a typical evening turn bloody nightmare and madness, and never the house on the edge of the park will not be the same.
The film "House on the edge of the park," filmed in 1980 cult Italian director Ruggero Deodato. This band, falling into the classic films of the genre "giallo" and horror, based on the psychological, first and foremost, terror, such as "The Last House on the Left," Wes Craven and became the forerunner of "Funny Games," Haneke's "Strangers" Bertino and many more these tapes, spawned as many scandals as it previous creations Italian – "cannibal Holocaust." "House on the edge of the park" is full to the brim with scenes frank and sometimes deviant eroticism and psychological sadism. Deodato in this film made ​​a big emphasis on realism of what is happening and an attention to detail plot with truly amazing finale.
Screenshots:
Download: