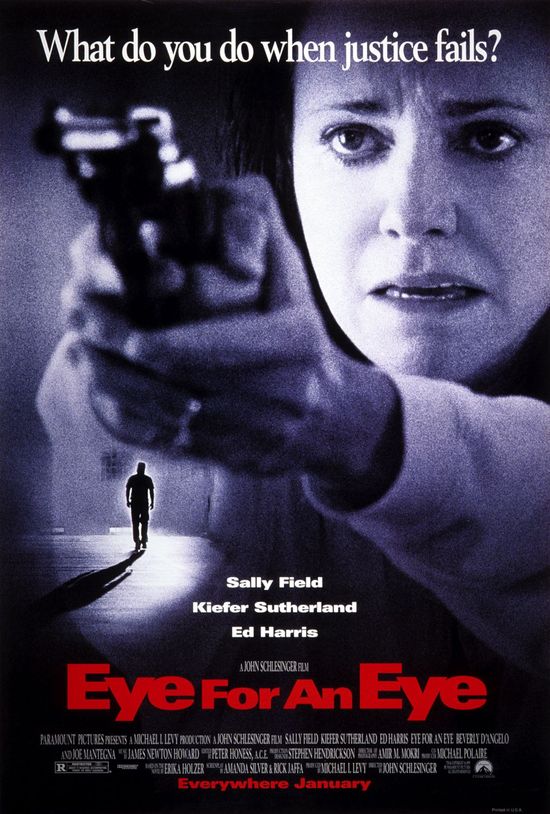 Year: 1977
Duration: 01:41:16
Directed by: John Schlesinger
Actors: Sally Field, Kiefer Sutherland, Ed Harris
Language: English
Country: USA
Also known as: Ojo por ojo, Öga för öga, Olho por Olho, La prossima vittima
Description: At Karen McCann horrible tragedy happened: the house McCann broke bastard and killed her only daughter seventeen. Failed to arrest the offender, but Karen was waiting for a new nightmare.
Unbearable pain from the terrible shock gave way to grief and rage. Imperfect judicial machine err: the killer girl was released.
And worst of all – he has not lost the taste for someone else's death: he would soon commit murder. But someone has to make the cruel monster to pay the bills, if justice is powerless?
And that "someone" is Karen, who patiently and carefully begins to develop a plan for revenge …
Screenshots:
Download: