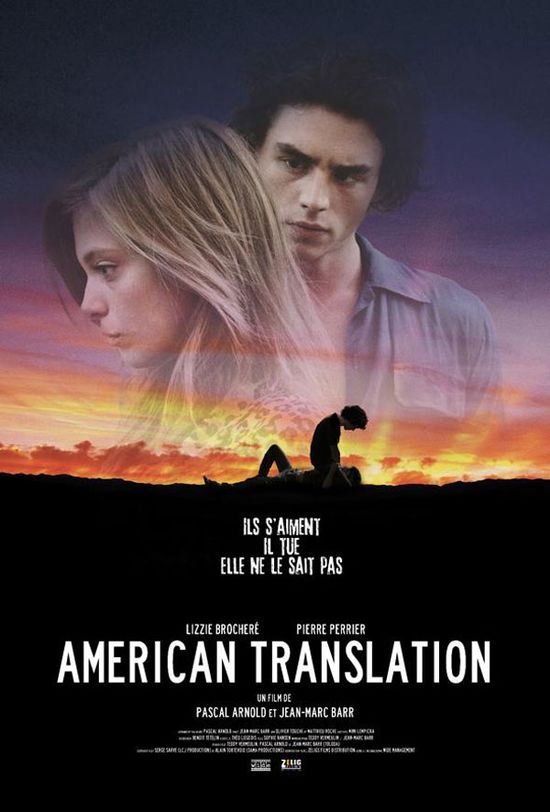 Year: 2011
Duration: 01:53:43
Directed by: Pascal Arnold, Jean-Marc Barr
Actors: Lizzie Brocheré, Pierre Perrier, Karl E. Landler
Language: French (English Subs)

Country: France
Also known as:  American Translation – Sie lieben und sie töten, Перевод с американского

Description:
Fifth joint work of two French Directors continues the tradition of intrusion into the intimate world of man, this time the object of study selects for a serial killer, according to the authors of the script, a collective image of zavsegdatai criminal news, disturbing public order bloody traces of massacre and violent death of his random victims, the cold-blooded non-humans, according to their complete humiliation and cruelty biographies, derivatives of mutilated childhood, after years of turning a local tragedy into a tragedy of the public, according to the number of lives extinguished, scale.
Homeless Chris is not stopping the pursuit of pleasure, on the way to exercise their darkest desires meets a young American girl of a different social status, suddenly feels for her something more than libido, allows himself to fall into the trap of reckless passion, leaving painful loneliness to dissolve in the side mirrors of a mobile van that inspired the flood of feeling that binds the loving maiden's obligation to accept his terrible addiction as the norm, involving careless Aurora on a bloody hunt, entertainment, stealing it from the safe and comfortable world of the father in utopia attractive sadistic.
Called the creators of the portrait of the killer, the film does not correspond to such a loud statement, like a regular criminal romance, despite the attempts of Arnold and Barr to fence the project from the influence of American cliches, repeating a story of conflict, many of these stories are devoted to the doomed tandem connection of criminals and executed by the immortal template.
The study of motives and causes an irresistible thirst of others ' deaths is limited to a small revelation to Chris, the recognition of a previously experienced emotional trauma, often used TV to create an entertainment talk show about the next rapist or murderer, however, not opening the shutter of his thoughts, in the case of "American Translation" is just a banal explanation of temper and aggression newly minted maniac.
Central place in the work of the directing Duo has always taken a candid erotica, and now the film denies the viewer the right to examine the naked bodies of heroes, under unusually good music takes off with Perrier all of the same things, uses the sexual emancipation of actors for their Intrusive outcrops, setting spicy scenes, where love is superfluous, and lust, in spite of the "iron" logic, holds spineless girl near charming, but still a monster, helps to indifferently contemplate strangling a young prostitute that threatens to be an example of forgiveness, in fact, as a ridiculous fiction writers.
Screenshots
Download