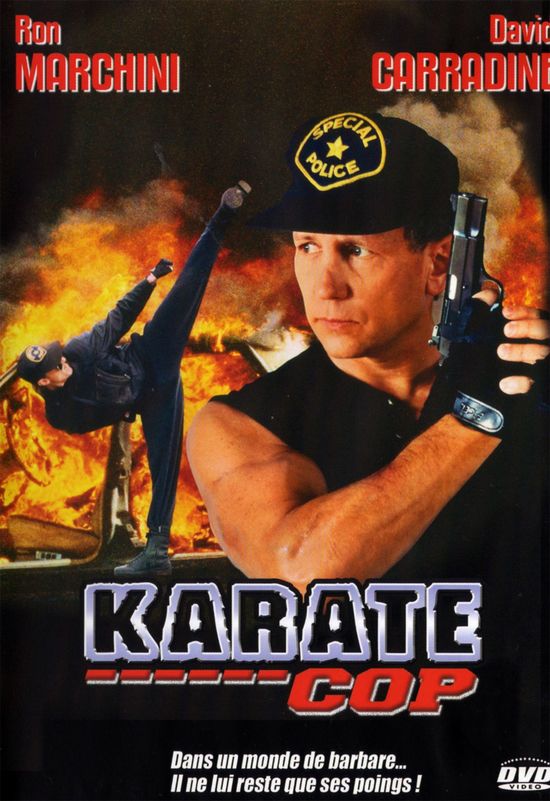 Year: 1991
Duration: 01:29:56
Directed by: Alan Roberts

Actors: Ronald L. Marchini, Carrie Chambers, Michael E. Bristow, D.W. Landingham, Michael M. Foley, Dana Bentley, Dax Nicholas, David Carradine, Vibbe Haugaard, Warren Reed, Mark Christensen, Ernest C. Day III, Craig Pryor, Don Bartolo, Frank O. Montelongo, James Knight, Jeffrey K. Lee
Language: English
Country: USA
Also known as: Muerte callejera, Dragon Cop, Omega Cop II, Omega Cop II: The Challenge

Description:
the protagonist of tape John Travis is the last honest COP on the force, has already appeared in another film — "the Slavers". As before, he carries his mission of serving society, which was on the verge of death. Sharp changes of solar activity, ecological disaster — all this negatively affected the world, turning the U.S. into a totalitarian state, where the vast territory given to the feral gangs, whose face is artfully copied from savages from Mad max". In these circumstances, in front of the hero, Marchini objective is to rescue a small group of people from a gang of villains, led by trachtenberg similar to "Bastard", whose punk look rather reminiscent of the Zed from "Police Academy" than a serious villain.
Of course, this film is a typical product of the era of militants, when the stamp sits on the stamp and stamp whipping. About acting Ron of Marcini difficult to judge, he plays a little better Dzhigurda, but more talent is not enough. Here you can see the memorable cameo by David Carradine, the same "bill", which many years later will try to destroy the heroine of uma Thurman. This was definitely on the level, so this is the stage melee fights and a good, though somewhat tracheate semblance of a post-apocalyptic world of tapes of George Miller. About the Director Alan Roberts, we cannot say anything definite, however, associated with it is a curious fact that this Director will act as the producer of the film "War of the desert", the one that will remount in caused fierce hatred in some parts of the world the film "Innocence of Muslims".
In other respects, the film is the usual Thriller with thrash slant, connoisseurs will appreciate.
Screenshots
Download