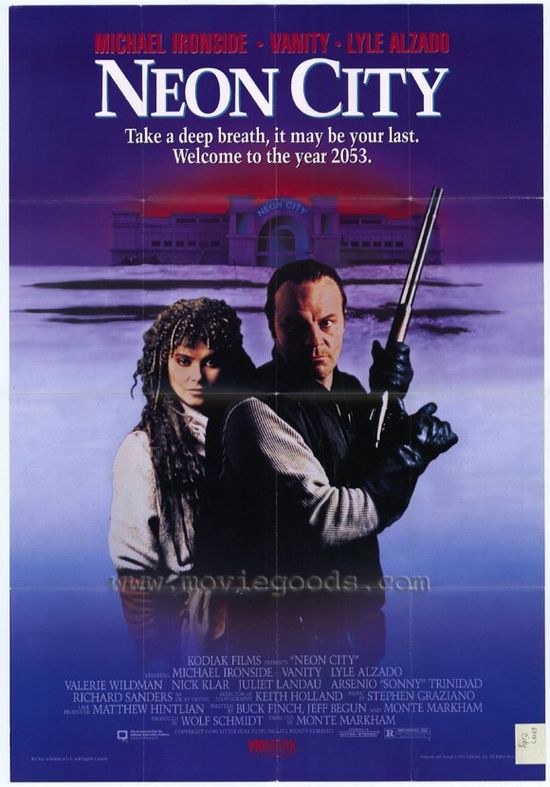 Year: 1991
Duration: 01:43:11
Directed by: Monte Markham
Actors: Michael Ironside, Vanity, Lyle Alzado
Language: English
Country: USA | Canada

Also known as: El imperio de neon, Anno 2053 – la grande fuga
Description: A superior  post-apocalyptic film.  It wears its "western" influences on its sleaves with an obvious Stagecoach influenced plot and Sam Peckinpah-style action sequences, but it works for the most part.  
Review: Persistent deja vu did not leave me watching.
Great movie reminded me `adorable` John Ford's Stagecoach. But Michael Ironside was able to make the film something very memorable and brutal. His Stark – a real man! He's cool and harsh and women like. And this despite the fact that Michael himself does not possess a special beauty.
The film Neon City is an eerie sense of their bleak landscapes and mutant creatures. Atmosphere of decadence and cold despair permeates the film from the first to the last frame.
Screenshots:
Download: