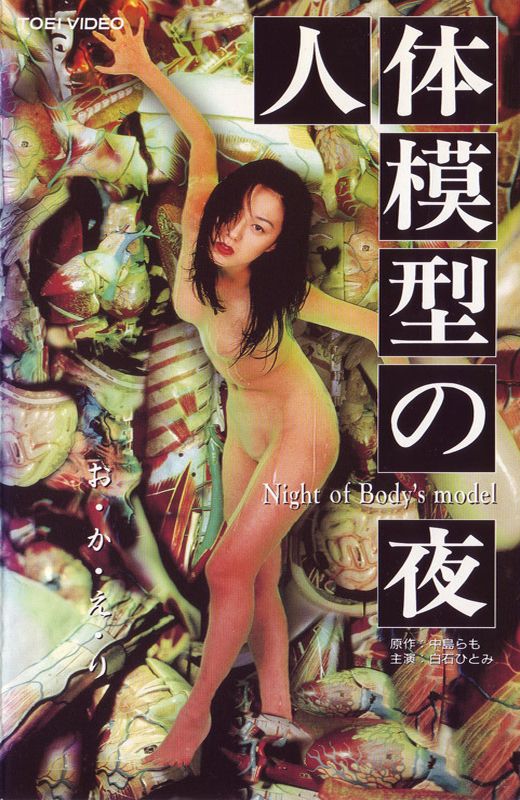 Year: 1996
Duration: 01:30:02
Directed by: Hisayasu Satô (as Toshiyasu Sato)
Actors: Hitomi Shiraishi
Language: Japanese | English subtitles
Country: Japan
Also known as: Jintai-mokei no yuru (original title)
Description: A young woman moves into a new apartment where she finds herself surrounded by strange neighbors.
The man next door listens through the wall to her every movement until he creates a bizarre and intense connection to her.
A man still living with his father, a scientist, seems to be able to be her friend, but behind closed doors he reveals an obsession over his father prosthetic arm and medical mannequins.
All them will start to share dreams in which reality gives place to demented fantasies of gory violence.
it's a rare Sato flick which
features: A creepy father-son tandem (who have a penchant for dolls & prosthetics), a
crazy voyeur, and bizarre dream sequences! In other words, it's pure Sato…
Screenshots
Download