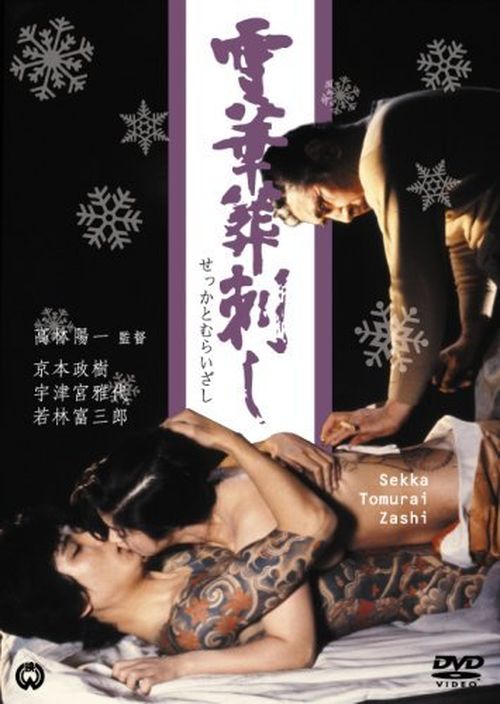 Year: 1982
Duration: 01:27:02
Directed by: Yoichi Takabayashi
Actors: Tomisaburô Wakayama, Yûsuke Takita and Harue Kyo
Language: Japanese (English subs)
Country: Japan
Also known as: Spirit of Tattoo
Description of Irezumi movie: Old master dreams to create a tattoo on the back of a woman who would be the peak of his creativity. And he finds the right girl and the picture you want , but before he could finish the tattoo dies. The idea of incompleteness is not leaving the girl, and she comes to her daughter wizard asking finish the job ..
Great movie , and in my opinion much deeper eponymous film of 1966 , from a story by Junichiro Tanizaki , obsession about young tattoo artist , where he ended violently stabs girl terrible spider on the back. And though slightly and traced some common theme , however they are completely different films .
Well, about the game Tomisaburo Wakayama (known in the film " Shogun Assassin "), and can not speak .
Screenshots:
Download: