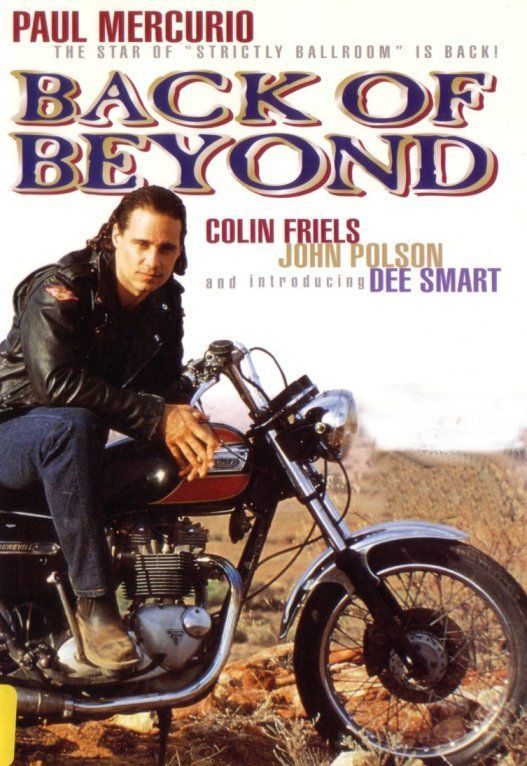 Year: 1995
Duration: 01:25:38
Directed by: Michael Robertson
Actors: Paul Mercurio, Colin Friels, Dee Smart
Language: English
Country: Australia
Also known as: Back to Death, Na koncu swiata
Description: Jewel thieves become stranded in an isolated outback garage when their car breaks down. While repairs are made, the group's already strained relationship is further tested by a handsome, brooding mechanic who solemnly trades romance, confrontation and more than a little surprise value from his rundown diner.
Review: The story of "Back of Beyond", while not straying far from the guessable and the formulaic, does a fair job of telling itself. There are many struggle points: pacing, underwhelming acting, and possibly predictability, but it can still be fun. For a thriller, it's not really all that thrilling, but it has its moments.
The cast is not poor, with Strictly Ballroom romeo Paul Mercurio holding down the lead, pro aussie actor Colin Friels taking the reins of the unlikeable thug, and budding awesome actor turned director of terrible TV shows John Polson handling the spine-free menu. Home and Away graduate Dee Smart makes a quality movie debut, while child-actor and everysoapie 1990s celebrity Rebekah Elmaloglou performs what little she has to do at a fair C pass grass. The king of koori film stars Bob Maza has a small role but lifts the film a notch, five years before he sadly left us (RIP). Terry Serio of Running On Empty fame has a cameo, two in fact, yet wasn't really necessary.
The sparse outback scenery, with copious quantities of dust, is well-utilised, and some dialogue is inspired, but I must stress this is an "OK" movie, not a good one; nor is it bad enough to be good, either. Wow, what are you waiting for!?!?!
Screenshots:
Download: