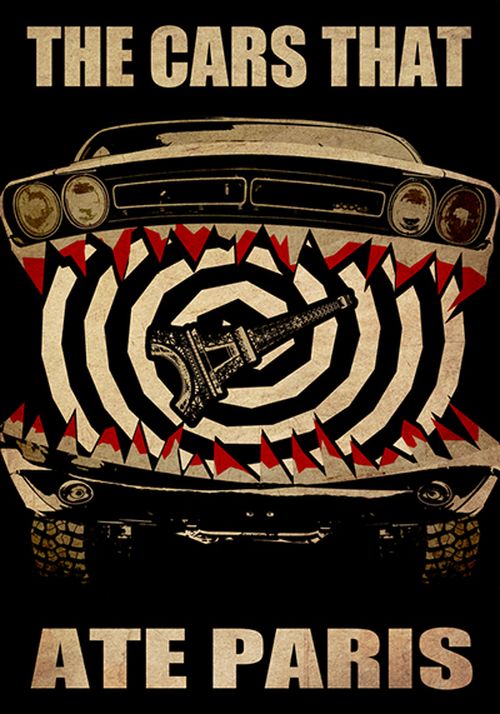 Year: 1974
Duration: 01:27:36
Directed by: Peter Weir
Actors: John Meillon, Terry Camilleri, Kevin Miles, Rick Scully and Max Gillies
Language: English
Country: Australia
Also known as: The Cars That Eat People, Die Killer-Autos von Paris, Killing Cars, Le macchine che distrussero Parigi, Les voitures qui ont mangé Paris,
Description: Made twenty years before "The Truman Show", The Cars That Ate Paris is a sardonic satire of the modern world by director Peter Weir. A very strange and interesting movie.
Review: Peter Weir came up with the perfect name for your movie. It is intriguing and suggests a certain mystery – the answer to which can be obtained by viewing the film.
The director tries to pull off a shocking movie, with a non- story in the hope that it will be a lot to discuss.
Meanwhile , despite the shocking story – the film is not original.
Without going into the details of the plot ( which by the way is not so much) , I note that Weir draws model is very strange town called Paris . The inhabitants of this town are behaving very organized and order , while in fact their behavior is very faulty.
In 70 years, this topic has been very popular. Wear sensible shock the audience by removing the film , which is expected to discuss the social injustice and hypocrisy of modern society. But the film , in my opinion, was more than a simple – I think that the director was counting primarily on the original shocking story .
However, elements such as staging scenes , the acting (including a supporting actor ) , Camera, Editing – the film looks very faulty . And the plot is not original to 1974 .
Despite the negative review , I think that 's big debut – the film is quite appropriate – Peter Weir announced himself . Subsequently Weir will remove far more successful in all respects movie anti – utopia – " The Truman Show ."
Screenshots:
Download: