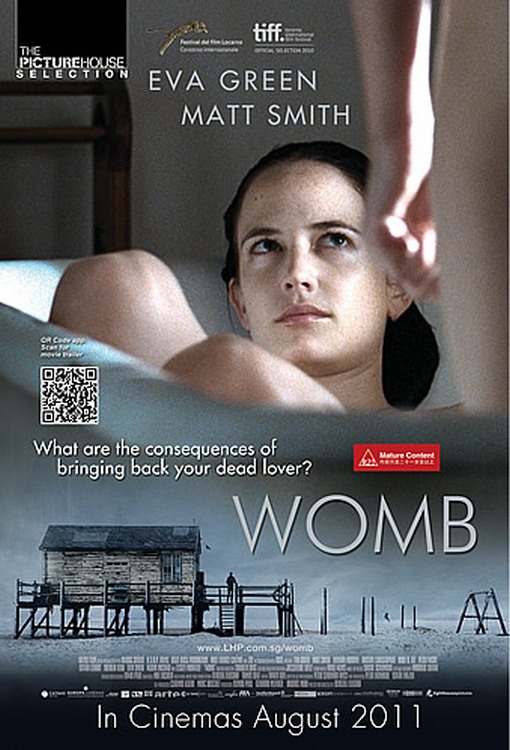 Year: 2010
Duration: 00:53:45 + 00:53:52
Directed by: Benedek Fliegauf
Actors: Eva Green, Matt Smith and Lesley Manville
Language: English
Country: Germany, Hungary and France
Also known as: Чревo, Clone, Lono, Méh, Mitra, Ventre
Description: Near future. Seven years Rebecca and Thomas live in the small coastal town and are friends since childhood. After high school, seventeen Rebecca returns to her hometown where she was tied by the whirlwind romance with grown-Thomas.
A few months later, Thomas dies in a ridiculous accident. Desperate Rebecca falls apart as long as it does not occur to a crazy idea. In the near future it has become commonplace human cloning, even if society and not fully accepted this scientific invention. Rebecca decides to give new life to his lost lover …
The house by the sea matured Rebecca raises charming son Thomas, who believes that his father was killed in a car accident. Rebecca never speaks aloud about cloning. Until you get some of the past life and the secret is not revealed. ..
Review: I feel that a review of the film will be written as long and painful as watching the film.
To tell the truth the theme of this movie is interesting. Woman decides to carry and give birth to a child – a cloned copy of the deceased father, which love was conceived at a young age and went through the years. So how's the story? So I think – good, a writer and director, probably disagree with me.
Screenshots:
Download: