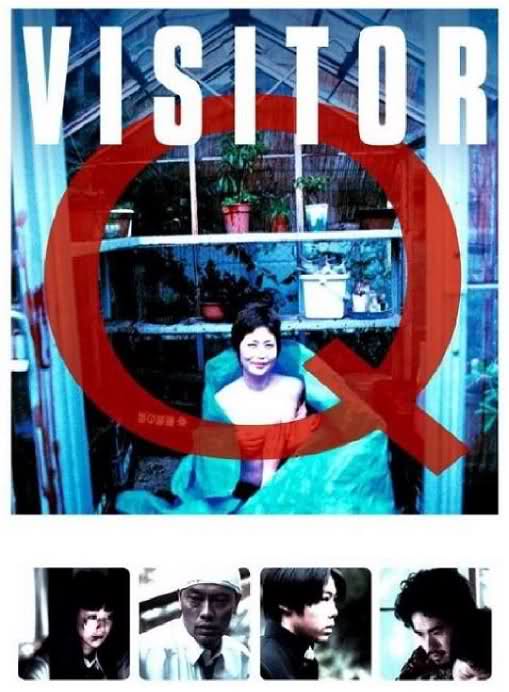 Year: 2001

Duration: 01:24:09
Directed by: Takashi Miike
Actors: Ken'ichi Endô, Shungiku Uchida, Kazushi Watanabe, Jun Mutô
Language: Japanese (English subs)

Country: Japan

Also known as: Visitor Q+, Love Cinema Vol. 6, Bijitâ Q
Description of Visitor Q film: Son is being bullied at school, but at home he acts as a cruel tyrant. Daughter improves her welfare by working as a hooker. Mother – a drug addict, and his father, engaged in casting on television, was fired from his job. But he is going to return the workplace, having removed a documentary about his disintegrating family.
Review of Visitor Q movie: Rarely, but neatly mood gets like trash. This satire on modern hard mediaobschestvo still have to search. The screen will be a solid program and a maximum life inside a newspaper specifically taken Japanese family. Especially all the surreal look at the background of attacks on modern society cartoons about "South Park" (as a maximum of antisocial propaganda), the adoption of laws on how to properly man should look at the woman at work, etc.
Do not forget to divert children away from screens. I wonder how students are attracted to such cinema? And if they are not prohibited by the legislation to show the results of their work?
Screenshots:
Download: