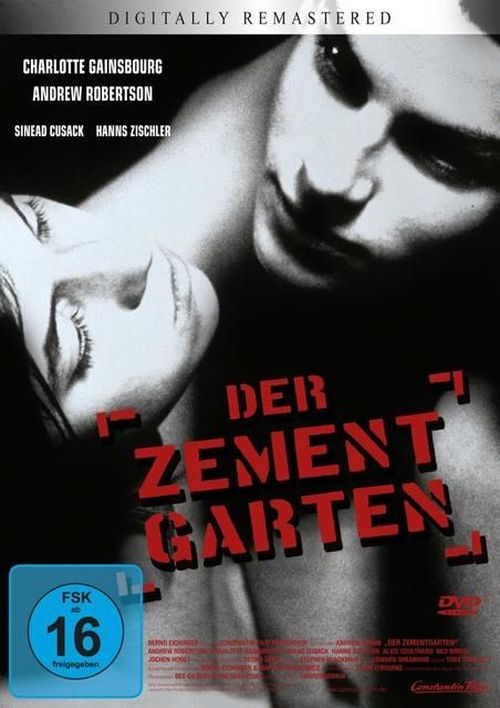 Year: 1993
Duration: 01:41:09
Directed by: Andrew Birkin
Actors: Andrew Robertson, Charlotte Gainsbourg, Alice Coulthard
Language: English
Country: France | Germany | UK
Also known as: A cementkert, Cementowy ogród, Der Zementgarten, El jardín de cemento, Il giardino di cemento
Description: Four teenagers are living in a world of their own. 15-year-old Jack absorbed in the study of their emerging sexuality. 7-year-old Volume, along with her friend dreams in the field of reincarnation. 11-year-old sue watches all events from the side.
Their older sister Julie too busy with personal problems. Strange isolated world. But there is a person who tries to disrupt the existing harmony…
Review: Unexpressed feelings, moreover – cold impartiality inherent in this film 47-year-old British Director Andrew Berkin, despite the fact that he tells the incredible passion. Berkin repeatedly admits frame clicked on the General plan of the house that lonely standing on the wasteland, where live the heroes of the painting. He really look like from the outside, not even allowing the audience to be in a state of shock from what appears on your screen. Seemingly heartless father dies in a lifeless garden near the house, slipping on a cement mortal, while his son Jack indulges in front of the mirror narcisses were masturbating and exercises. And then he walks away life from the mother's body the children decide to put in some iron likeness of the tomb, and pour all the same cement mortal. But even before that moment naughty Jack games with his older sister, Julie turn into sexual mania – and in the final they spend a crazy night together until the dawn of their woven body not covered lights of police cars.
It was easier to see in the third ribbon Andrew Berkin illustrated them an example of deliverance from personal complexes.
«The cement garden» – adaptation works of Ian Mac'Uan, but Berkin (formerly known writer) himself created this cinema adaptation not unintentionally inviting the role of Julie his niece, Charlotte Gainsbourg, very similar to Jane Berkin, his older sister, in addition, took off his own son ned the role of Tom, the younger brother of Jack and Julie. However, the inevitable comparison with a personal biography as little concern to the producer, as a scandalously shocking scene. And wanting to demonstrate outside impartiality, he still falls into the other extreme: the theme of «home-trap» and the cement garden as a symbol of the world of the dead as if beginning to have an impact on the vision of the Director.
In the end, the film leaves the audience in a state of some confusion about the true intent Andrew Berkin. Burning mysteries (to borrow the title of his first performances based on the short story «Burning secret» Stefan Zweig) ceased to be such, now everything to the limit laid bare, but shown with a mirror indifference towards manifestations of narcissism or incest. And it is unlikely that many viewers would want to be with that side mirror glass. However, «the Cement garden» received the award for best Director at the Berlin film festival.
Screenshots:
Download: