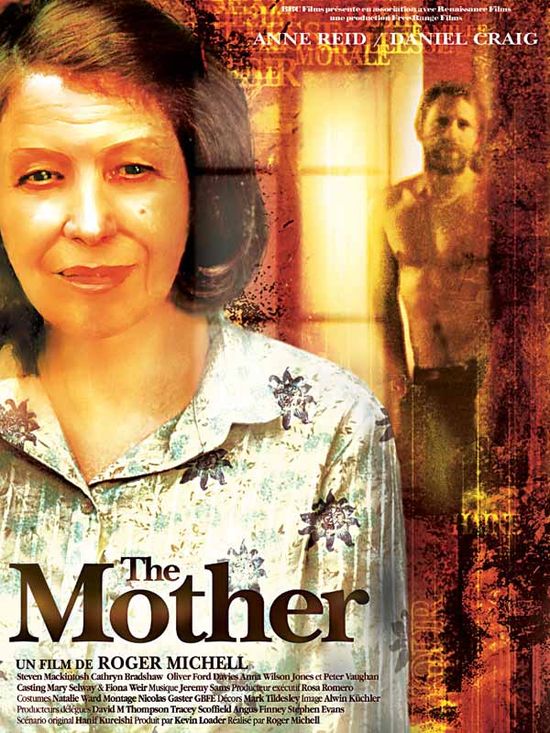 Year: 2003

Duration: 01:47:16
Directed by: Roger Michell
Actors: Daniel Craig, Anna Wilson-Jones, Anne Reid, Peter Vaughan
Language: English
Country: USA
Also known as: A Mãe, Recomeçar, Die Mutter – The Mother
Description: May has been living a quiet life of an English grandmother. But when, during a visit to the children in London her husband dies, she is aware that she needs rapid changes. After settling down with her daughter, Mei meets her lover Darren, charming and strong man who suits her sons. Their pleasant relationships suddenly turn into a stormy secret affair, and now even the Mae can not understand that this is for her – just an attempt to escape from loneliness or this risky move – a mysterious and alluring new life, which can at any time turn into a big scandal … One of the main actresses of the movie "The Mother" has also participated in another incest drama, called Savage Grace

Review: History is not simple. It seems not one of those that they call the people stubbornly auteur cinema, and popcorn in the teeth do not look. This duality in reality and draws the film.
Heroes are also double-bottom:
May – on the face of the old woman comely English – the second is already a lady with a rich imagination and irrepressible desire to live.
Paul gently meets the road mom, and after hardly hiding her hatred.
Darren – What a man for all cute and like even thinking at times – unmasked at the end of the film mercilessly – in fact just greedy narcissistic addict, though blue-eyed.
Only Bobby is a charming person and his "love" for parents not to hide from the start.
Mother not caring children, children eventually grew so self-centered that they can not forgive her mother, even in old age, and sometimes becomes so uncomfortable on their relation to the parent, that you just want to close my eyes tightly.

Screenshots:
Download: