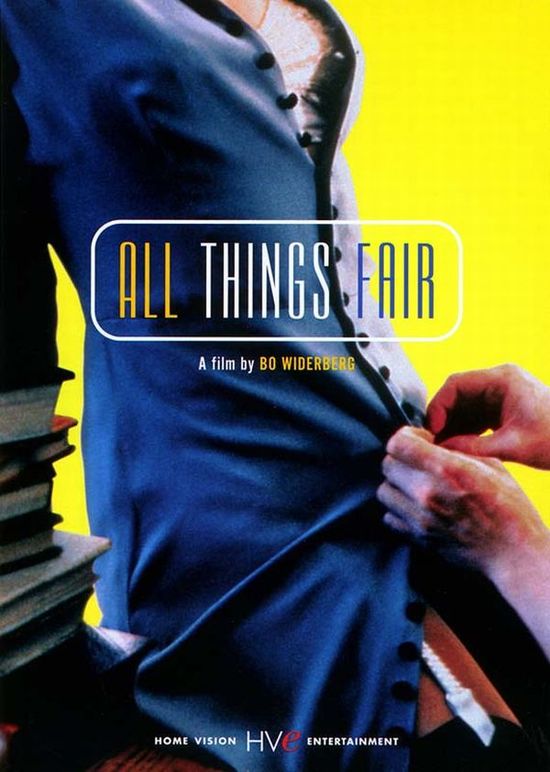 Year: 1995
Duration: 02:04:24
Directed by: Bo Widerberg
Actors: Johan Widerberg, Marika Lagercrantz, Tomas von Brömssen, Karin Huldt
Language:  Swedish (English subs)

Country: Sweden | Denmark

Also known as: Lust och fägring stor, Love Lessons, Schön ist die Jugendzeit, Passioni proibite, Akogare utsukushiku moe
Description: The action of the film takes place in the Swedish town of Malmo in the 40's, the Main character Stig – normal boy of 15 years of age. This is the most awkward age, when you already start with friends talk about sex, brag about pubic hair (2 cm is the same length hair, Yes?) and looking at women's charms, but still continue to shoot flies and chew gum one with friends (this is so disgusting!). Just at this period in their classroom, there is a new young teacher viola, which instantly becomes the subject of dreams of the young macho. Hormones Stig win the natural modesty and here he was pulling his lips to the first woman who will reveal to him the mystery of carnal pleasures. The more she favors your new favorite.

Review: Once again, the European cinema, and over the life of unvarnished, in all its splendor.
"All Things Fair" – a film that might lead to a strong passion. Stig – 15-year-old boy, visiting separate day (boys / girls) school, and in the evenings and nights moonlighting in the theater by the seller of sweets. Viola – his 37-year-old teacher. Between flashes an irresistible attraction. And if the Stig sees the possibility of such communication as something new for yourself, as an experience, Viola realizes how unwise and wrong to feel … And the film is, in principle, not so much of the novel brewing student and teacher, but about how insignificant All these "relations" on the background of the European situation in 1943 and the really serious things. Such as the family and the simple humanity.
The movie is not for everyone. If you love the tearful "pink-snotty" melodrama with the same happy ending, this film is not for you. He is dramatic, even violent, but he was above all truthful. If such a story is in real life, it is very likely that it will end exactly as shown in the "flowering pore."
Screenshots:
Download: