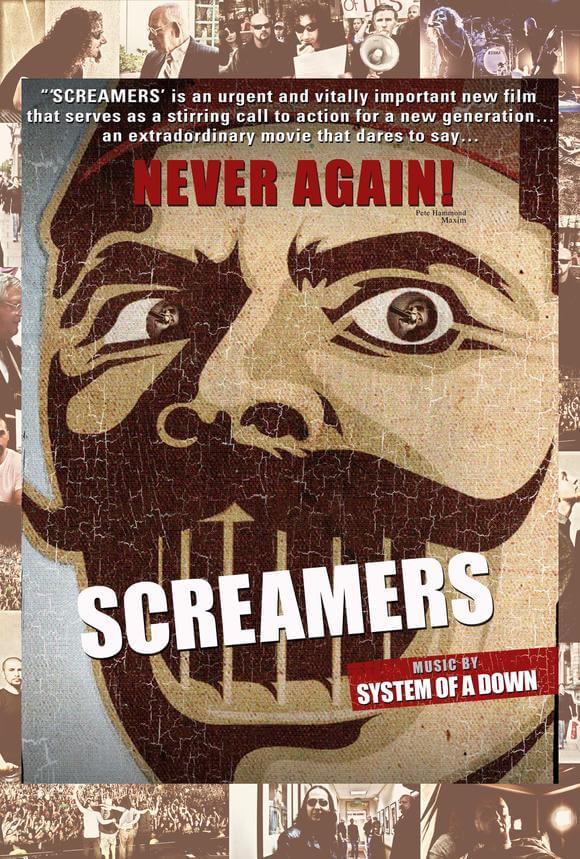 Year: 2006
Duration: 95 min.
Directored by: Carla Garapedian
Actors: Hrant Dink, John Dolmayan, Sibel Edmonds
Language: English
Country: UK
Also known as: Кричащие
Description: Rare documentary movie Screamers about the first genocide of the 20th century, the Turkish invasion of Armenia. Its not an accident that most people are unaware of this world event. The Turkish Government denies it happening. The United States promotes the lie because of a political need to keep Turkey as an allies. So the movie has several objectives: to bring attention the fact that Turkey did in fact kill 1.5 million Armenians between 1915-1917. Then the movie attempts to show why most of us are unaware of this and why it is illegal in Turkey to even mention the damn thing! Set to the music of System of a Down, who plays several songs live in concert that are about this forgotten/denied atrocity and because most of the members of the band have extended family from Armenia, This is a very personal, thought-provoking, brutal documentary that will no doubt leave many to question the actions of the United States and their motives. Its also a scary flick when one considers that a journalist, who is in the movie because he was facing prison in Turkey for 'talking about the genocide,' was shot and killed by a Turkish, nationalist teenager right after the movie's premier!
Screenshots:
Download: