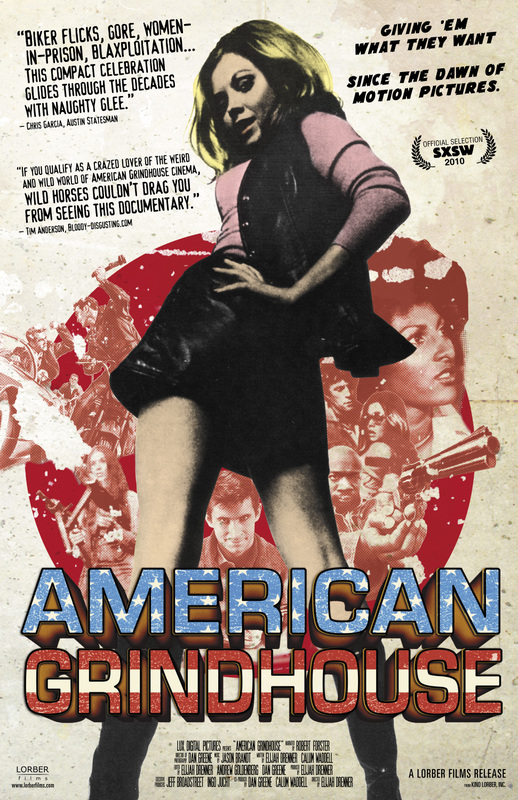 Year: 2010

Duration: 01:21:41
Directed by: Elijah Drenner
Actors:  Robert Forster, Eric Schaefer and Eddie Muller
Language: English
Country: USA
Also known as: 
Description:
Fascinating and truly informative material about the history of the direction of the genre of American cinema – «Grindhouse». Thanks to the creativity Robert Rodriguez and Quentin Tarantino, our ordinary moviegoers, far from the subtleties of genres and the history of cinema, know what that term means «meat Grinder», «Grindhouse». Such films as «Machete», «death Proof» and «planet of fear» showed us that truly love widely known Directors and that they looked in childhood, and that really inspired them to create their own paintings – cinema 70-H.
However, as it is told in the documentary film «Grindhouse» or operational cinema, originates from the 70s, but much earlier. The style is almost equal to the age most cinema – starting with the invention of Thomas Edison. For one hundread years history of cinema «Grindhouse» changed several times, succumbed to the influence of itself affect, in particular the «mainstream.» Satisfying the tastes and desires of the public, and was the key task of operating the movie, still insisting two main themes: sex, violence, and the movie's genre walked a way from the demonstration of the naked women in the early 20th century, to outright pornography, which is popular now.
The heyday of the operational movie accounts for 70-s, and the main location for the action was new York, where on 42nd street a huge number of cinemas worked all night. Despite its simplicity, as in the scenarios, budget, casting and ideas as such, operational movie had a great influence on the cinema: in the 30s it was movies-style Noir, in the 60's it was Hitchcock and «Psycho», in the 70's horror genre, in particular «Jaws» and «Piranha».
In the film presented a lot of passages from the paintings of that time, with comments from actors and Directors. In addition to the participants of the event shared their impressions historians cinema and such famous artists of Hollywood, as John Landis and Joe Dante.
Great movie, for those who want to know more about the history of film.
Screenshots:
Download: