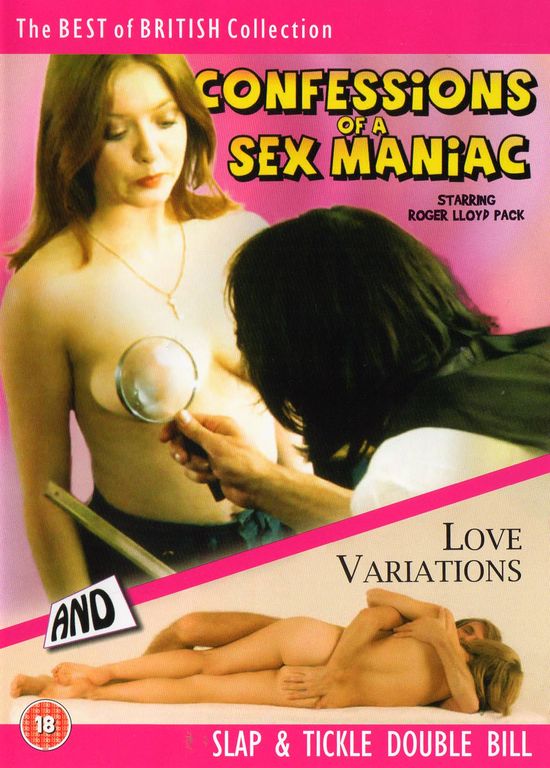 Year: 1971
Duration: 01:16:07
Directed by: David Grant
Actors: Carolyn Jones and Derek Stephan Tracy
Language: English
Country: UK
Also known as: Rakastamisen taito, Wie hat man Erfolg in der Liebe?
Description: MORE AMUSING THAN EDUCATIONAL, THIS FILM CAUSED QUITE THE BIT OF CONTROVERSY BACK IN '71 AND WAS REFUSED A UK CINEMA CERTIFICATE. TAME STUFF BY TODAY'S STANDARDS, THE TWO ACTORS SIMULATE VARIOUS SEXUAL POSITIONS, SOME LOOKING EASIER THAN ACTUALLY ACCOMPLISHING. THE ON-SCREEN INTRODUCTION, COMMENTARY AND CUT SCENES FEATURE A SHIFTY LOOKING DOCTOR WHO EXPLAINS A LOT OF 'WHAT YOU'RE ABOUT TO SEE' WITH THE AID OF LARGE DIAGRAMS OF NAUGHTY PARTS DOING NAUGHTY THINGS. HE EVEN BREAKS IT DOWN, MATHEMATICALLY, SON! HIS SCENES REMIND ME A LOT OF CHARLES GRAY'S SCENES AS THE CRIMINOLOGIST/EXPERT IN ROCKY HORROR. IT'S JUST A JUMP TO THE LEFT! THE ENDING IS QUITE HUMOROUS AS THE DOCTOR INTERVIEWS "REAL FOLK" TO FIND OUT THEIR TAKE ON WHAT THEY'VE JUST SEEN!
THE GIRL HAS A SWEET LITTLE BODY AND YOU REALLY DON'T MIND WATCHING HER IN VARIOUS POSITIONS FOR OVER AN HOUR. THERE'S ALSO QUITE A BIT OF SQUEEZING/MASSAGING OF HER NICE PARTS TO MAKE IT TWITCH…A BIT. HONESTLY, I'M SO IMMUNE TO SOFTCORE ANYTHING, IT'S NO DIFFERENT THAN WATCHING AN EPISODE OF TRUE BLOOD OR SOME SHIT BUT AT LEAST THERE AREN'T ANY FUCKIN' STUPID VAMPIRES!
Screenshots:
Download: