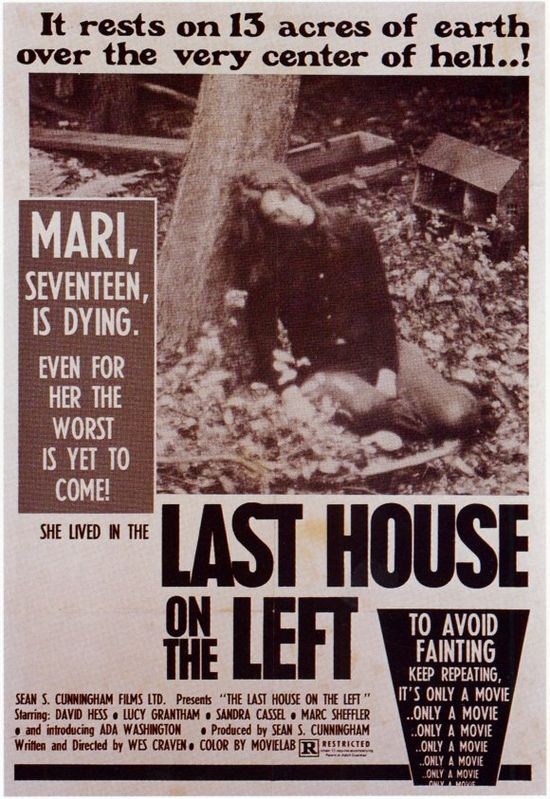 Year: 1972
Duration: 01:24:25
Directed by: Wes Craven
Actors: Sandra Peabody, Lucy Grantham, David Hess, Fred J. Lincoln, Jeramie Rain
Language: English
Country: USA
Also known as: Grim Company, Night of Vengeance, Sex Crime of the Century
Description: Two young girls Marie and Phyllis arrived from their countryside to a rock concert in a big city, where they planned to spend some good time. However their plans got in a wrong direction, because the company of fugitive criminals, led by brutal Crug,  abused and raped poor girls.
Review: "The Last House on the Left" is divided into two parts. In the first girls fall into the hands of criminals fleeing persecution who have fun with them and do all sorts of R-velocity reytingovskie case, then killed. The second part of the criminals before they escape, then decide to rest for the night asked for a married couple, whose home is in deep solitude far from the road. By coincidence, the couple is father and mother of one of the murdered girls. When he learned what he had done in their guests crime Dad with Mom Burke with guests all the laws of hospitality - a chainsaw.
Precisely, it is the concept of change of "wolves" and "sheep" made Wes Craven classic horror film, despite the blatant cheapness and grayndhausnost. Low-budget treshachok got a new name - the director and screenwriter Craven, who later become famous films such as the original "The Hills Have Eyes," "Scream" with sequels, and of course, the legendary "A Nightmare on Elm Street."
Screenshots:
Download: