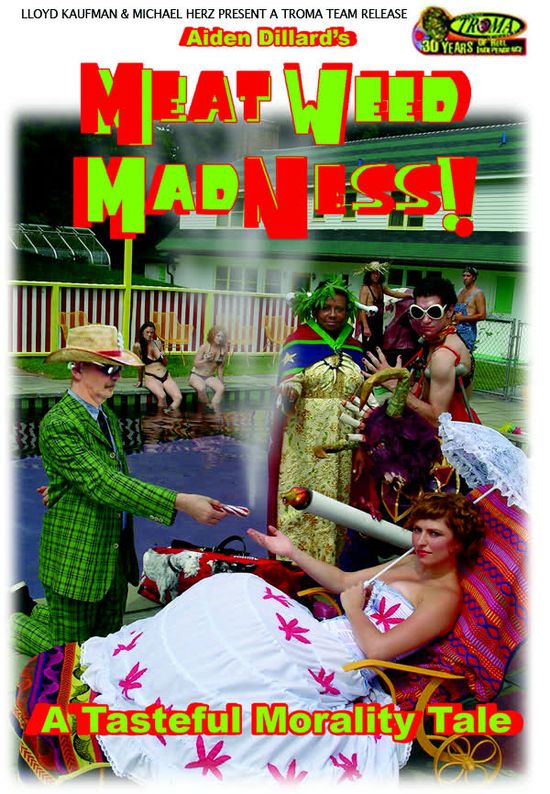 Year: 2006

Duration: 01:22:43
Directed by: Aiden Dillard
Actors: Renee Archibald, Alon Belua-Balva and John Bianchi
Language: English
Country: USA
Also known as: 
Description: Read the synopsis above, then read it again. This is easily the craziest, zaniest film mine eyes have ever laid sight upon – my mind is still reeling and trying to comprehend the sensory overload "Meat Weed Madness" put it through. 4 southern ladies (who have an affinity to not wearing much clothing), hillbillies, weed, and a Minotaur. Mein gott.
While this is definitely not a "good" film in the standard sense of the word, I can't recommend this enough to readers of this site, as I guaran-fricking-tee that this will be unlike anything you have ever seen before. It's indie DV filmmaking, and incredibly, truly, unequivocally creative filmmaking – while it doesn't always succeed in the many ambitious attempts it tries to pack into the running time, it's always a hoot to watch the carnage unfold onscreen.
Unbelievable – thank-you Troma, for unleashing this upon the unsuspecting masses. The world is now a better place.
Screenshots:
Download: