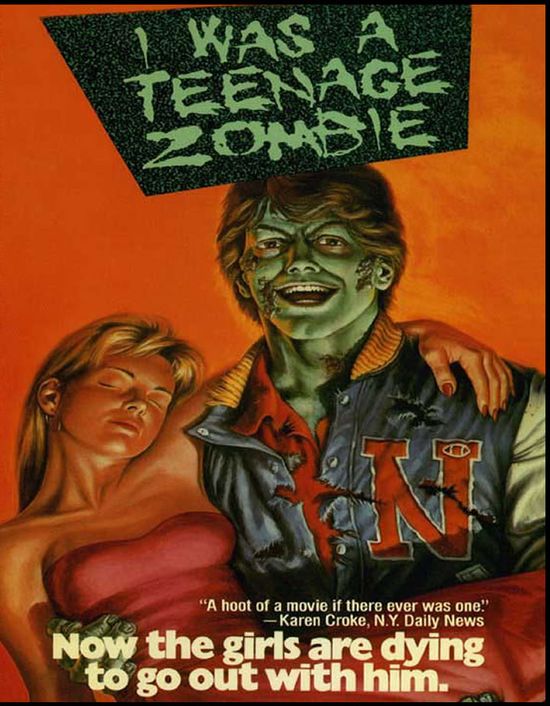 Year: 1987
Duration: 01:31:25
Directed by: John Elias Michalakis
Actors: Michael Rubin, Steve McCoy, George Seminara
Language: English
Country: USA
Also known as: Atomic Thrill (West Germany)
Description: It is the prom night and a group of friends wants to score some weed to loosen up their dates.
The problem is they are sold a bad product from the local drug dealer and as they go to get a refund, they end up killing the guy accidentally.
They ditch his body in a river, not knowing it is contaminated until the drug dealer comes back as a zombie and starts a killing spree.
The only solution they can think of is to get their own zombie to fight the drug dealer, so they throw the local athlete star into the river after he is killed during the spree.
Now the zombies must face-off against one another!
 "Popular in the entire school athlete trying to help his friend, whom a local merchant named Mussolini sold bad drugs. Mussolini in the scuffle, they accidentally killed, and his body thrown into the river, where there was just a radioactive leak from a nuclear power plant. Recharge radiation Mussolini rises from the dead with a thirst for revenge."
Screenshots:
Download: