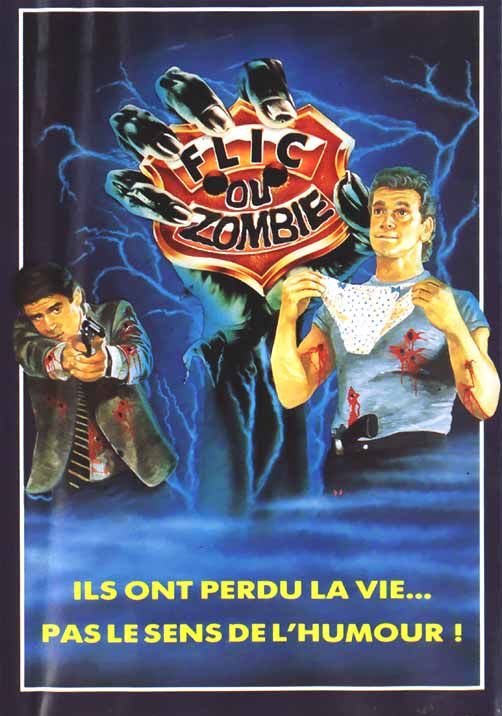 Year: 1988
Duration: 01:23:36
Directed by: Mark Goldblatt
Actors: Treat Williams, Joe Piscopo, Lindsay Frost
Language: English
Country: USA
Also known as: Flic ou zombie, Död eller levande, Dödlig hetta, Dead Heat, Estamos muertos… ¿o qué? , Policiais em Apuros, Resurreccion, Revancha policial, Sbirri oltre la vita, Sem Tempo para Viver , Smrtonosna vrelina
Description: Conscientious cop (Treat Williams who played in Reform School Girls) dies on his duty while trying to expose a gang of scientists, invigorating dead bodies, which are then fearlessly rob banks. Having undergone the same treatment by accident, the dead policeman brings the case to the end, to bring to justice the offenders.
Review: The movie "Dead Heat", or, as it is also called "Dead cop", directed by Mark Goldblatt, and released into the light in 1988, I liked it. Recently, I was drawn to look somewhat contemporary films, and those films shot before that of 1999. Why choose this number, I do not know. Just always thought that a lot of interesting movies filmed back in those years. And stumbled upon this picture. Undecided missed. However, to be honest, I was drawn to the fact that this film genre of horror, and the lure of the story. I wanted to see what it has come up with.
The picture begins as an ordinary fighter. Two of some robbers, wearing a mask, come and begin to rob a bank. Immediately arrive at the scene of the crime and the police opened fire on violators, but that nothing has been done by the bullets as if they are immortal. In the end, one of the policemen, who is the main character, a simple way destroys two unusual and immortal robbers. A little while later, along with his partner, he goes on the trail of the scientist, who, with some giant thing, treating people special shock, after which they become invincible. Well, as a policeman who is also still mortal defeat all these villains? The answer is simple – to get into the lab and become immortal!
In my opinion, the film Dead Heat is remembered from the first viewing. It seems to be simple, the budget is not chic, while the special effects did not, but still everything is just fine! I mean by the special effects in this film, all these explosions, car chases, etc., is also unusual transformations which are also present here. And all the little things given special attention. I personally liked the fight is immortal cop with the same immortal, but not the police, people who turned in such scholars. And the idea is something the movie, if you think good. And it very well translate into screens. Thank you!
The result – a memorable film about an immortal cop who must stop a scientist and did not give the victims of his experiment at the end of the clean out all the banks. Worth a look.
Another review My most important critic, it's my mom. When I write a review, and I put some advantages, but my mother does not like it, I'm very upset, I believe that my review is not a success, even if he has millions of advantages. And I'm very proud of the reviews that like my mom, even if they have a lot of cons …
Why am I writing this? Just my mom looked a lot of old movies, she often advises me to see some old tapes. This film is also advised to look exactly it. She knows that I love the hilarious trash it and she loves it, so by this creation I could not get through.
Well what can I say, the movie Dead Heat (1988) I liked very much, as we have noticed earlier, this film is a bit like the old work of Peter Jackson. This film is not inferior "Living carrion" and "bad taste." It is made just great, it's so much fun, especially of course dead-live pig in the middle of the film and of course the great and terrible Vincent Price in the role of a villain. Describe the movie useless to have to watch it.
Lovers of black humor and trash should take this film to the collection. Now movies are so famously not removed. Do not forget treshovym real masterpieces.
Screenshots:
Download: