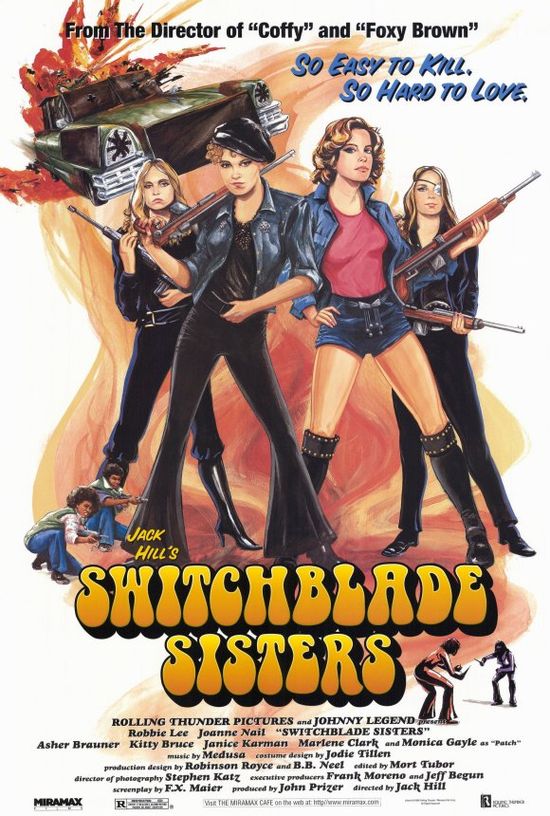 Year: 1975
Duration: 01:33:38
Directed by: Jack Hill
Actors: Robbie Lee, Joanne Nail, Monica Gayle
Language: English
Country: USA
Also known as: The Jezebels, Les loubardes, Die Bronx-Katzen, Rabbiosamente femmine
Description: Jack Hill is a very talented director, who began working with Roger Kormenom, Francis Coppola and Jack Nicholson. He directed several horror films with Boris Karloff, and cult films in the genre of blaxploitation «Big Bird Cage" and "Foxy Brown"
Successful work, he alternated with apparent failures (Female cheerleaders, I group). These films were created under the very strong influence of sexploitation subgenre and get very weak.
After "Girls cheerleaders" showed that Hill's resources were exhausted. However, it was just a necessary pause. He was preparing for a new hit.
After talking with one of the participants of street gangs Hill wants to shoot a serious movie about female teenage street gangs. He implemented his plan.
The result was a very unusual film, in my view – a serious masterpiece. Begins the film as usual "operating band" on gangs. But we soon realize that the film is more than interesting.
The plot of the film is that she is a street gang and is in the center of ardent feelings of his girlfriend, who meets with the head of the gang. Actually, it's jealousy causes a very tragic consequences …
But the plot is not the point. The most important thing – setting scenes and acting. The film received a "live" and unpredictable, and the game is little known Robbie Lee and Joanne Niall deserves high marks. Also very memorable final fight with knives between the girls.
The result: this fully cult film, which re-release of the company does Quentin Tarantino Rolling Thunder. Worthy and unjustly forgotten film.
Screenshots:
Download: