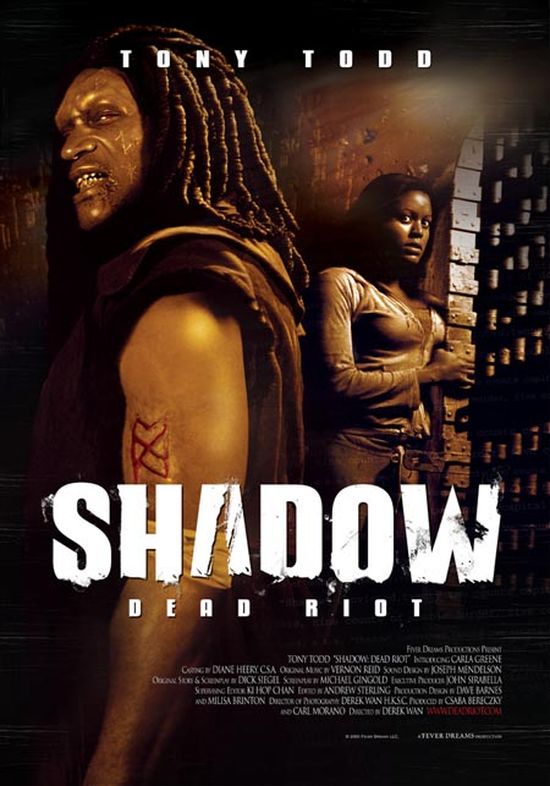 Year: 2006
Duration: 01:30:02
Directed by: Derek Wan
Actors: Tony Todd, Carla Greene, Nina Hodoruk, Michael Quinlan, Cat Miller, Andrea Langi
Language: English
Country: USA
Also known as:
Description: One of the maximum security prison inmates practicing black magic rituals. This causes a riot between inmates and closing of the prison. However, twenty years after the prison reopens – with the ghosts inhabiting it …
Review: After watching the "Minotaur", I realized that Tony Todd decided to show the world by example, what movies can do.
Primitive shoot a movie these days. I saw a small budget masterpieces shot terrible, but this film just as a mockery of the audience.
In the story, it is a solid pornography, every five minutes or show a naked woman (by the way, the film is no beauty, because this, too, decided to save money), or love scenes.
Rate this movie, I will not, because you can not put a zero.
Review #2: How to make a low-budget horror film?
Elementary. Take 200 liters of selected tomato sauce infused into everything possible. Instead of filling, whip up Varganov plot that is not exactly sober understand (some prison with some experiments and projects). Put an announcement on the fence about a set of busty women for filming (and all other parts of the body do not matter.) Oh, and, most importantly, we invite the heroine for 200 dollars at the most.
To add the stunning popularity of the movie Karate ("The Matrix" and "Mortal Kombat" do not fall), seek out, do not even know where the doll is very terrible child who only moving parts of the eye, reminiscent of the Soviet puppet 60s. And, the most importantly, oil the minute it's lesbian scene – the more, the better, to somehow soothe the male viewer.
Well, everything is ready masterpiece.
Screenshots:
Download: