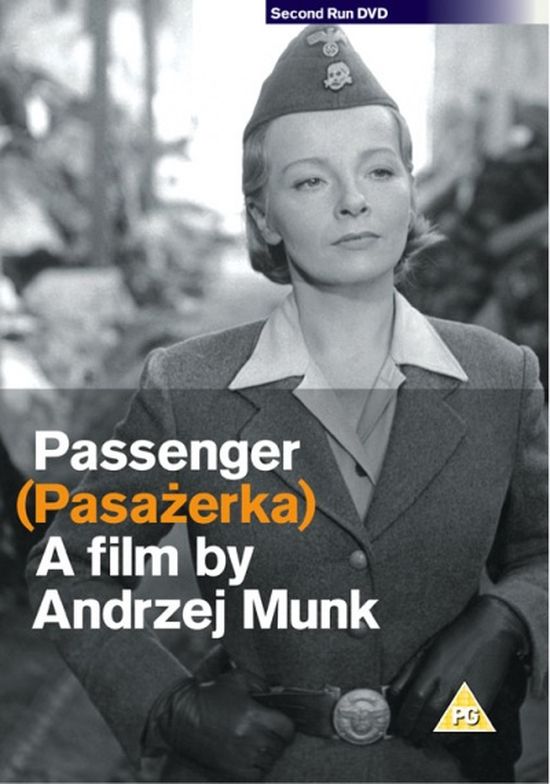 Year: 1963
Duration: 00:58:07
Directed by: Andrzej Munk, Witold Lesiewicz
Actors: Aleksandra Slaska, Anna Ciepielewska, Janusz Bylczynski, Krzesislawa Dubielówna
Language: Polish (English subs)
Country: Poland
Also known as: The Passenger, Die Passagierin, La pasajera, La passagère
Description: On a transatlantic ship by a chance met former prisoner of Auschwitz and ex SS officer Lisa. The focus of the film – the memories of Lisa on the psychological duel in a concentration camp.
Review: Subject postwar syndrome, relevant in Polish film 50-60's, in a country that most of the World has been suspended (and not only) concentration camp, gives the beginnings of what much later, in the 70's and 80's will sprout in socialist realism moral drama anxiety. Conviction and justify human actions in the extreme state of "world war 40's" in the tape Munch, has the features of the existential beginning. The output is also a new level of reading the opposition of "master-slave".
But this is not an animal, and quite a feature of the human-power to suppress rebuking simple or weak. Nowhere in the whole realm of fauna, no other animal does not subordinate.
Beauty ss officer in exalted form, the film suffers conscience, "Well, I strongly defend it," their "wards" in prison. A confrontation between the characters but not limited to shares barbed wire, but that everyone is entitled to their humanity. In the subtext of tape looms hint lesbian character, but it is clearly read only from the distance of our "perverted time."
Document essays assembled in the tradition of continental "new wave", it is not slow "dynamics Digest", alternating photo-stops and scenes that the director managed to capture. Rather, it makes the viewer even more to think, including the imaginative perception.
Twenty years later, the Japanese Nagisa Oshima, remove the reference to the drama of the confrontation jailer and prisoner involuntarily repeating the idea of ​​his Polish colleague, but that's another story …
Screenshots:
Download: