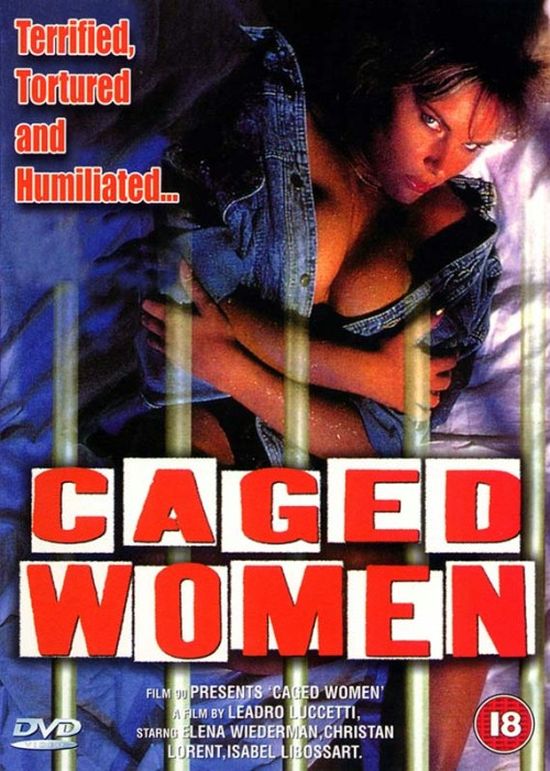 Year: 1992
Duration: 01:29:53
Directed by: Leandro Lucchetti
Actors: Pilar Orive, Isabel Lissobart, Elena Wiedermann, Christian Lorenz, Ronald Russo, Aldo Sambrell, Catia Castello Branco, Rita Paospero, Ezilda Coelho, Edith Fernandes
Language: English
Country: Italy
Also known as: Caged – Le prede umane, Caged Women in Purgatory, Caged Women – Gepeinigt und gequäl,
Description: Woman is shipped to jail island somewhere inSouth America soon after one man abducted her for money. At that place the convicts walk around damn nude since they are mistreated, raped and humiliated by the guards. In the meantime, her boyfriend tries to find his beloved.
This movie is far extraordinary, raising the sleaze element extremely, and achieving not the smallest interest to reveal a plausible plot. As an example, each sexual punishment and the illegal murders are organised: the girls are first auctioned to the finest buyer, then let out in the forest, then hunted down, then fucked, and then murdered. Come to look at it, this is certainly one of the most plausible components of this prison house.
While superficially the movie is far more nasty (more sex and more brutality) than even the usual flicks made by Jess Franco or Mario Bava.
Screenshots:
Download: