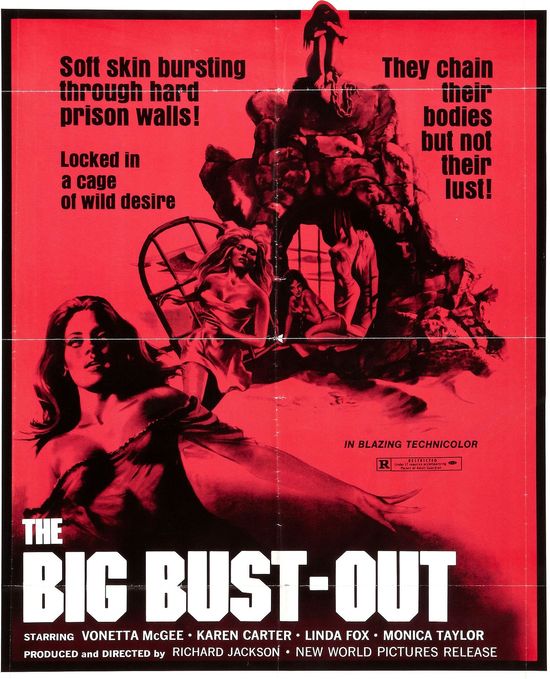 Year: 1972
Duration: 01:26:03
Directed by: Ernst R. von Theumer
Actors: Vonette McGee, Monica Taylor, Linda Fox, Karen Carter, Tony Kendall, Gordon Mitchell
Language: English
Country: Italy
Also known as:  Io monaca… per tre carogne e sette peccatrici, Women's Penitentiary 9, Crucified Girls of San Ramon, Die Rache der geschändeten Frauen, La nonne et les 7 pécheresses
Description: Sister Maria, a young nun, takes patronage over a group of female criminals:
Carmen Rodriquez – Killed her lover out of jealousy, 20 years.
Gail Hoffman – Swiss.  Recieving 3 years.  Held on suspicion many times.
Inga Moresca – Polish.  Passing bad checks.  First offense.
Clair King – US passport.  Interpol got her on a forgery charge.
Lolita Anderson – Clair's girlfriend.  Sneak thief.   Second offense, 3 years.
Leanna L'eclaire – French.  5 years for pushing all kinds of drugs.
Chris Campbell – Pickpocket.  One year.
Having convinced the prison authorities to allow their wards to work in a convent, Maria had no idea that they can conceive to escape from there, but when the girls plan became clear, she, feeling responsible for their fate, begged them to take her with them.
Screenshots:
Trailer:
[flashvideo filename=/wp-content/uploads/Video/The_Big_Bust_Out_wipfilms.net_Trailer.flv /]
Download: