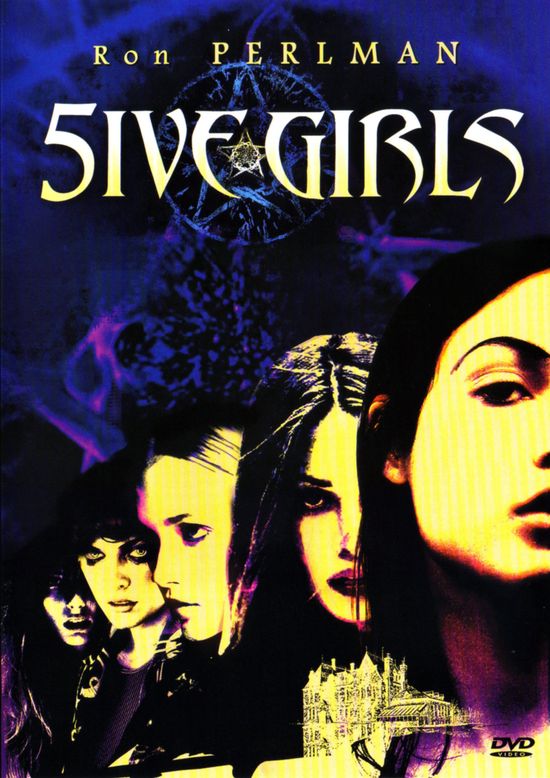 Year: 2010
Duration: 01:36:34
Directed by: Warren P. Sonoda
Actors: Ron Perlman, Jennifer Miller, Jordan Madley, Terra Vnesa, Barbara Mamabolo
Language: English
Country: Canada
Also known as: Five Girls, 5 brujas, 5 magisses, El poder de 5, Demônios
Description: Disciplinary school for wayward young girls locked and abandoned after the unexplained disappearance of one of the students. But after 13 years school with a bad reputation opens its doors in the face of her former pupils, now headmaster of power. An ancient demon Legion woken up and wants to replenish its ranks with inhabitants of the building.
However, the Catholic priest Father Drake reveals five students endowed magical powers, and decides to put them up against the unfathomable power of devil worshipers in the upcoming battle sinister. What happens after dark, when the door slammed shut behind the last girl from the five magical?
Review: And once again touched my favorite religious theme. The confrontation between good and evil, angels and demons of darkness light is one of the most popular in our time. The only pity is that the films on this subject, though many, but they are too superficial. There is no necessary depth of the narrative, and because it looks all gray and dull. The only worthwhile film is the only likely "Prophecy." Well, to some extent "Fight with demons" (again, our translators show imagination).
Despite the fact that the film itself is not widely known, and its budget is tiny by today's standards, he came out well. The religious theme is the most widely and accurately. Warren Sonoda made the most of his opportunity to tell us about the coming of the Legion of the Earth. Of course, like that of the Legion, we will not see here, a few times it will fly only a temporary shell. But the signs and effects of its coming here in abundance. At this time, the place where the fate of the world to choose the school of St. Mark, where are my training (conclusion) five girls endowed with supernatural powers. They have to fight back the demonic forces. It is necessary to note the selection of actresses. All the girls are well equipped with the role, I want to note separately Terra made to the role of a blind girl Cecilia. Play characters with disabilities is difficult enough, but Terry tried their best.
The painting is provided with all necessary effects and tools. Pentogrammy on the floor, cross, at the right time is converted into lethal weapons, and of course an abundance of special effects – quite good for a picture with a budget of U.S. $ 3000000.
Finally, we note that "5ive Girls" in many ways (except that in addition to special effects and budget) is superior to the recently released movie rentals "Legion". So thank you very much the director of this painting in half an hour having a great time watching.

Screenshots:
Download: