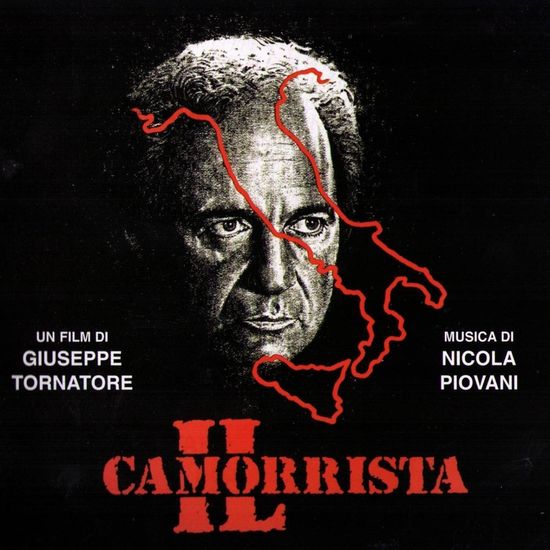 Year: 1986
Duration: 02:44:12
Directed by: Giuseppe Tornatore
Actors: Ben Gazzara, Laura del Sol, Leo Gullotta
Language: Italian | English Subs

Country: Italy
Also known as: El profesor, O Professor do Crime, El profesor, Le maître de la camorra, The Professor, Defteri exousia, Kamorysta, O Professor, Il professore, The Professor
Description: Simple Neapolitan guy fighting for the honor of the sister, killed offender. In prison, he was nicknamed the Professor, because learned to understand the law better than any lawyer. Smart and ruthless, uniting delivered unto him the gang, he corpses comes to absolute power, and soon became a godfather of the Neapolitan mafia, Camorra…
Review: From the first moment it becomes clear that "Il Camorrista" is a kind of propaganda legitimate lifestyle. Although it is hard to believe until the last minute, it hurts our heroes all goes smoothly. In general, about the moral side of this film can be a very long time to argue, but it's good because there's a reason to think. For me, this film is about what you need most to open the way to his same happiness, and not rely on others (even the most intimate and trusted) people. After many troubles began with the main character that he relied on the other, I thought that everything would be, as there is communication and influence. Although no other people alone, too hard, but still have a way to punch myself, and in extreme cases it is better to compromise, and not deal with all radical.
But despite the interesting semantic part, the plot of Il Camorrista is not all that well. The fact that he is very tightened and abounds with unnecessary storylines. Much could be safely cut, and no one would notice the difference, the meaning remains the same. And sometimes look too heavy and often difficult to understand anything at all of these showdowns, but in general it is quite simple and somewhat trite.
Conclusion: The gorgeous debut. Very strong and extraordinary work. It is unfortunate that this film is virtually unknown in this country. I advise everyone to watch it.
Screenshots:
Download: