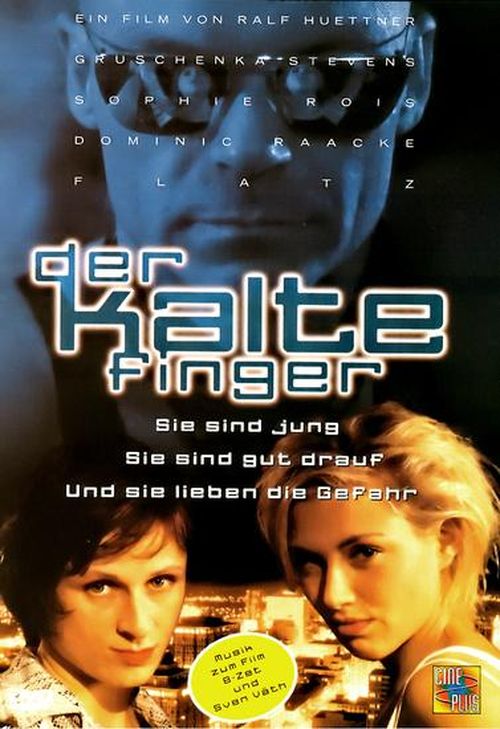 Year: 1996
Duration: 01:00:00
Directed by: Ralf Huettner
Actors: Gruschenka Stevens, Dominic Raacke, Flatz
Language: German

Country: Germany

Also known as: Der kalte Finger
Description: Conny (Gruschenka Stevens) works during the day at a hospital in Berlin, while becoming a sexy tempting voice at a phone sex agency during the nights.
A frequent caller, "Der Kalte Finger" = "The Cold Finger", triggers her imagination. She soon quits the agency and works at home devoting her time to the stranger. He seems to have strange, lively fantasies. Soon the lines begin to blur and corpses begin to pop up.
Genre cinema is virtually non-existent in Germany, because most theatrical movies are co-sponsored by television stations which make sure beforehand the films can be shown at primetime (and have a PG-rating). This one's quite an exception.
Review: She's one in two persons, these persons are opposite. Day – work telephone operator in a solid clinic, at night – all the same working on the phone, but already at a sex club. She has regular customers, but with only one she undoubtedly is fantastic. This flight of ideas, this irrepressible imagination, this shrewd situation!
He is an artist with a great name, or rather, a pseudonym, she's his canvas. But, listening to her, he draws not on the canvas, it draws in life, and these paintings is horrendously bloody. His victims – real women. His hands – a knife, a blowtorch, acid… Detectives gather around the city corpses. Her life turns into hell.
It is surrounded by several men. She can't understand who and why pursues her…
Screenshots:
Download: